Worksheets for all areas of cognition.
Explore our entire library of cognitive worksheets. We have big packets, mini packets, bridging packets, or bundles that focus on a cognitive function, a medical condition, or a theme. Join our monthly newsletter and get free packets directly in your inbox 2x a month.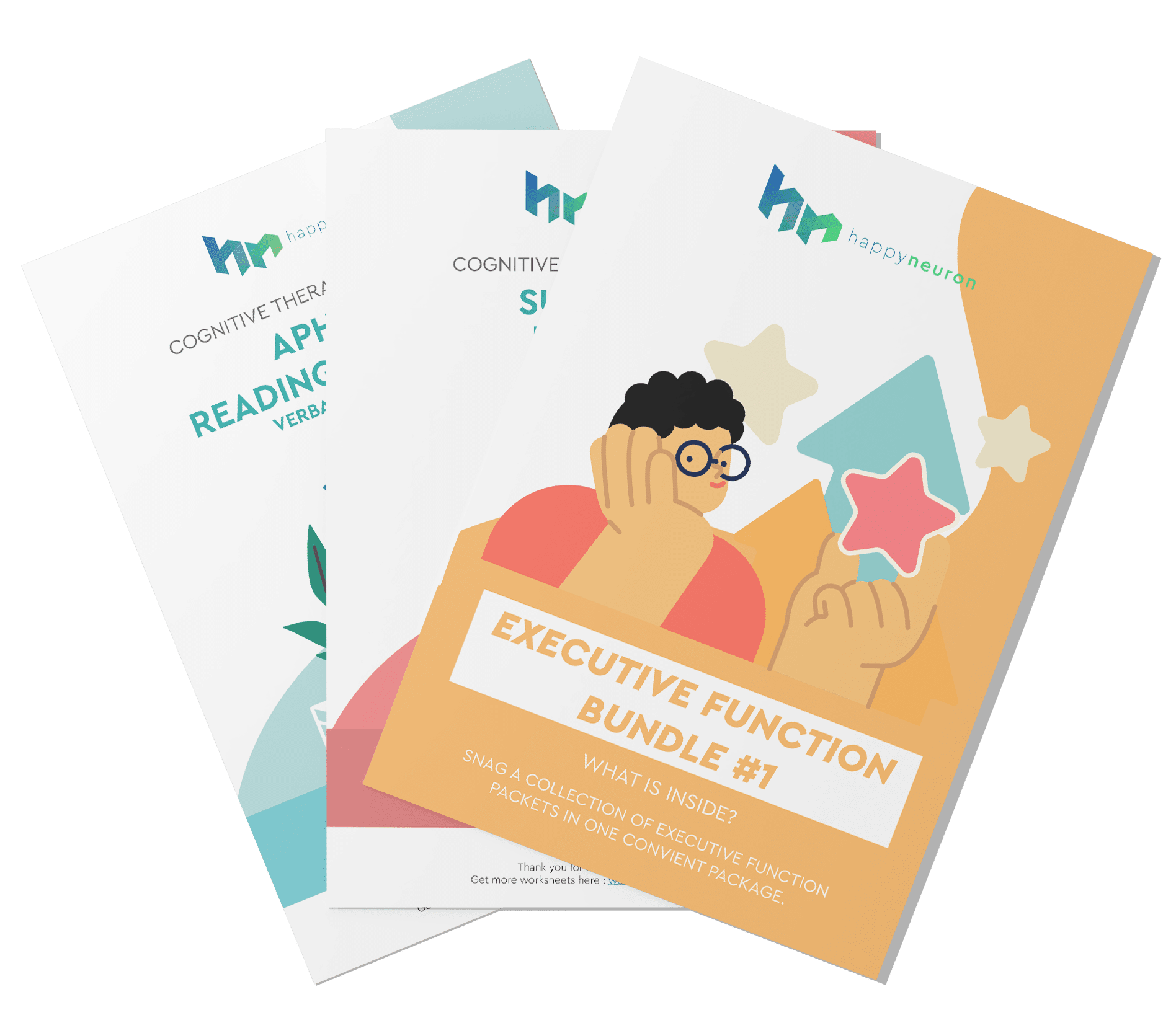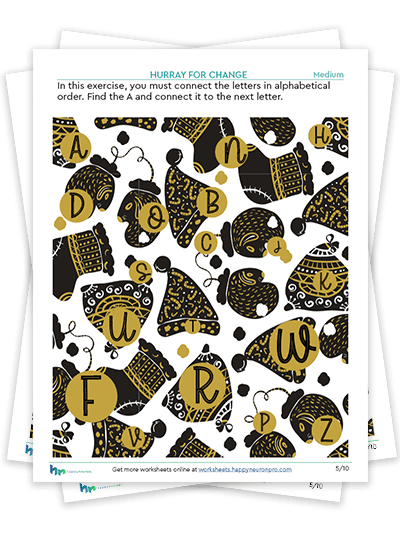 Don't get lost in the wrapping paper! Switch between numbers and letters in this executive functioning task while navigating festive backgrounds. This exercise will help you learn strategies to switch between two different stimuli and avoid distraction coming from the environment. Clients will be able to hone their time management and organization skills while practicing this activity.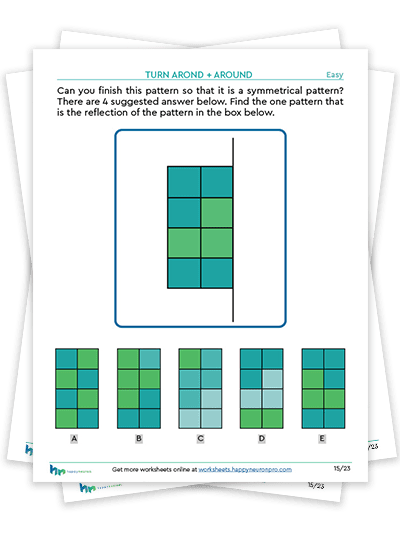 Mental movement is a complex cognitive skill needed to plan things out. It helps with visual-spatial skills and the ability to organize information, make mental-visual comparisons, and overall decisions based upon order or comparison.
In this worksheet, we're providing you with 4 exercises to use with your clients to practice strategies related to mental movement, whether mentally moving a ball from one hoop to another or remembering where objects are placed. You are using language clues and space markers to solve a sentence. Or even mentally reflecting on a pattern, this packet has all that and more. Your client will be exposed to different task requirements, all sharing the underlying component of mentally moving objects.
This worksheet challenges: working memory, attention, visual-spatial skills, and language.
Included inside: 19 worksheets and bridging questions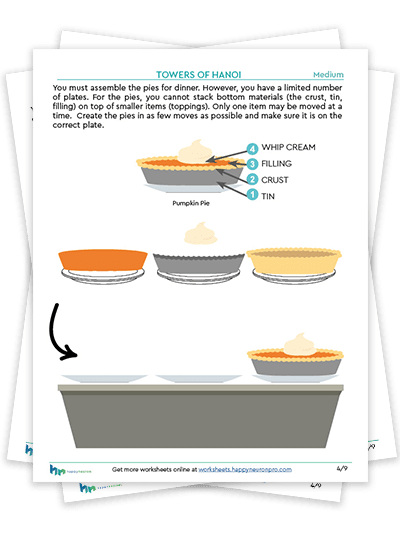 Are you a good baker? Put together various pies in as few moves as possible. Be careful! Don't forget the toppings! Clients will learn all about organization, metacognition and attention to detail during this exercise. This packet will challenge your ability to plan and make decisions, which are key components of executive functioning.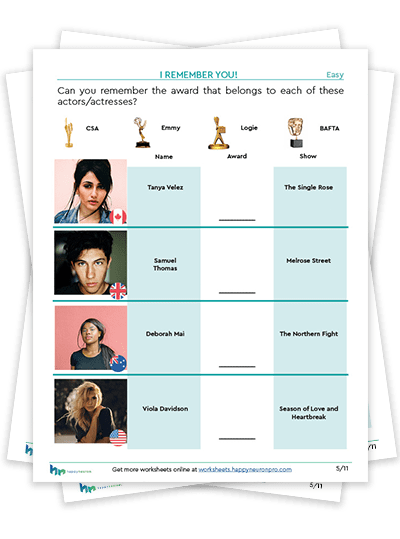 Get your popcorn ready and attend an international film awards show! In this worksheet, you must remember verbal and visual information pertaining to the different awards and the awardees. This exercise will help you learn strategies to remember and recall specific details regarding a specific situation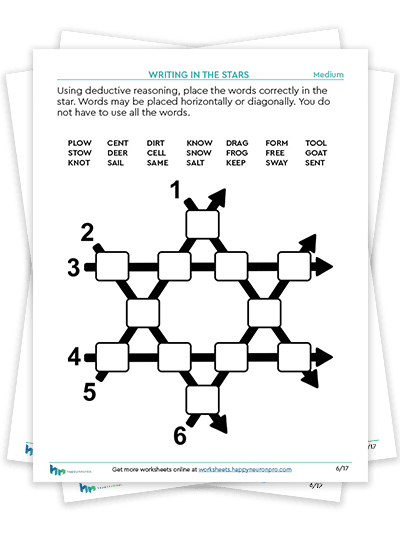 Use the worksheets in this packet to help practice inference skills. Your patient must use their semantic memory, visual attention, and verbal processing skills to complete the exercises in this packet. We've used exercises like Writing in the Stars and embroidery to help your patient work on verbal inference skills. Basketball in NY works on sequencing inferring skills. Our last activity, Decipher, is our ultimate decoding and inferring task. If your patient loves this packet, they will enjoy our digital program!
This packet is great for students in 5th grade or older. Individuals who want to work on their language skills after a stroke. Or anyone who wants to try decoding these fun language exercises.
Included inside: 12 language worksheets and bridging questions.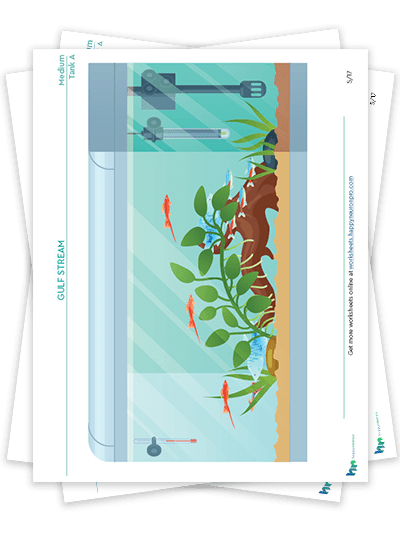 Use this packet to challenge your patient's or your ability to remember fish. This memory worksheet packet will make you want to go to the aquarium and buy some fish. This packet is adaptable and has the ability to use in combination with other Memory worksheets or to make your own more complex or simpler aquariums. Clients will learn about using skills such as working memory and paying attention.
Included inside: 8 worksheets and bridging questions.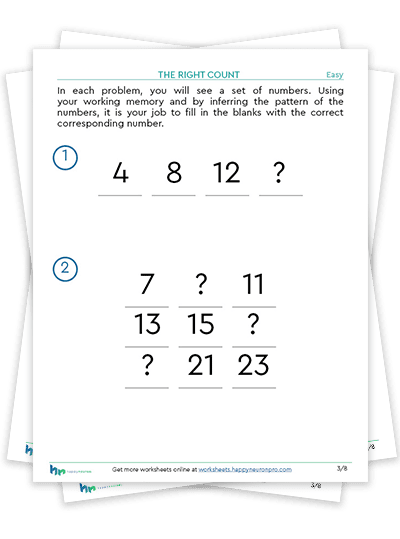 Can you remember the number line? Sort even or odd numbers in ascending or descending order. Clients will use executive functioning skills such as attention and working memory as they work to complete the exercises. This packet will help you learn to sequence numbers and distinguish between even and odd numbers.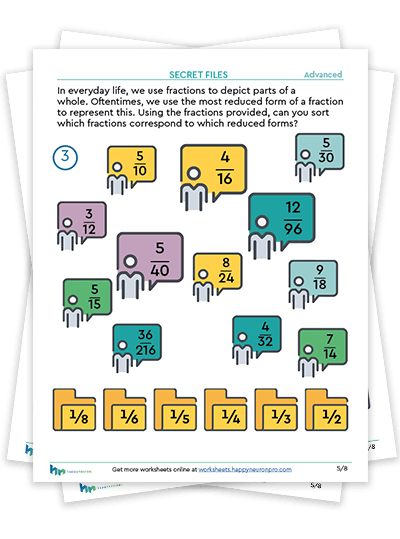 Math expert? Try your hand at sorting like fractions with each other! This assists clients with skills such as attention, working memory and metacognition. Children will feel more confident about utilizing math skills in daily life as well. This a great packet to use with children learning the basics of mathematics and fractions.
Answer a few questions about yourself and get at $15 credit for any purchase!