Cognitive Worksheet Packets
Worksheet packets for all areas of cognition.
Explore our entire library of cognitive worksheet packets. We have big packets, mini packets, bridging packets, and bundles that focus on specific cognitive functions, medical conditions, or themes. Join our monthly newsletter and get free packets directly in your inbox 2x a month.
Interested in the digital versions of our exercises? Try them here.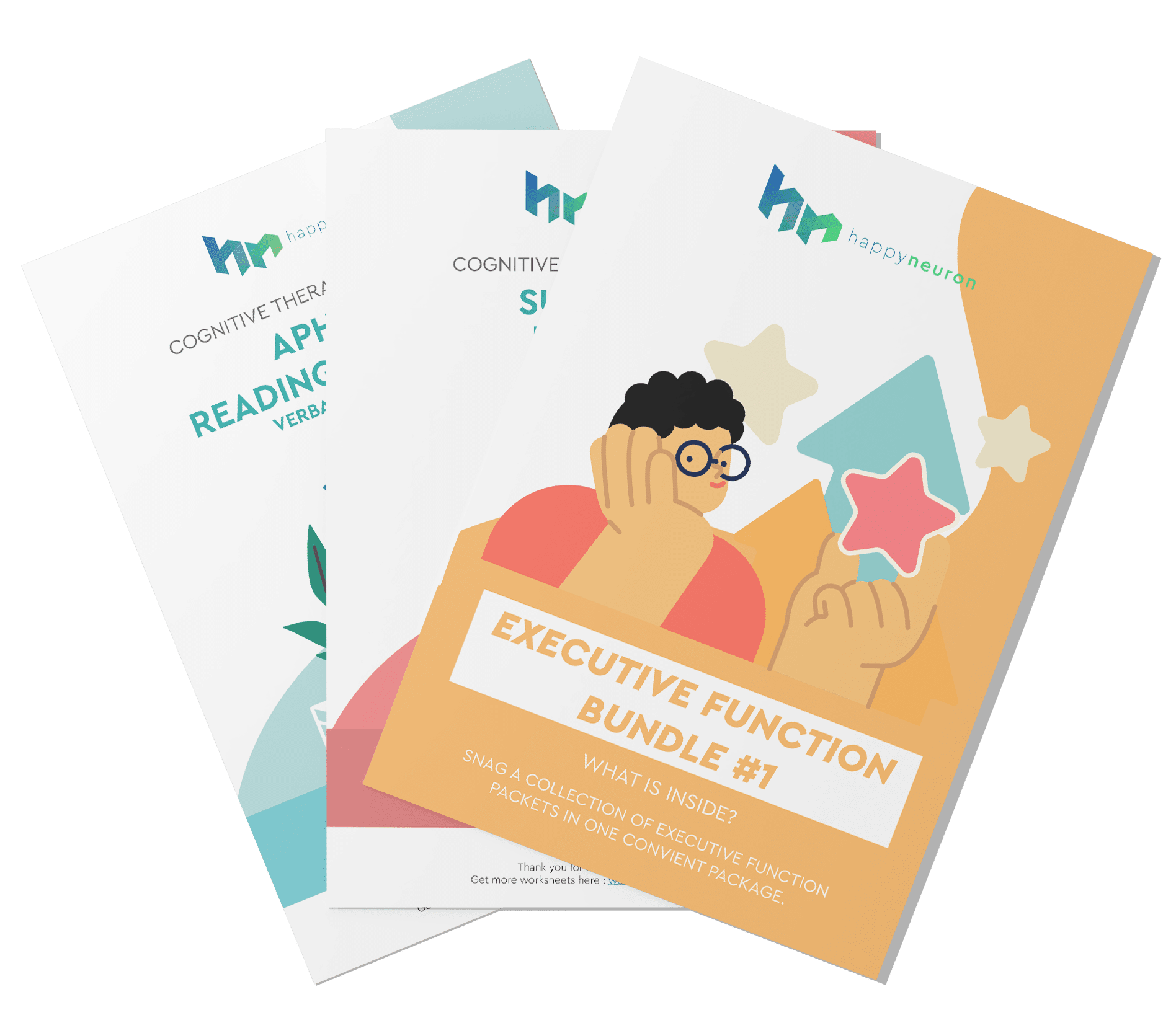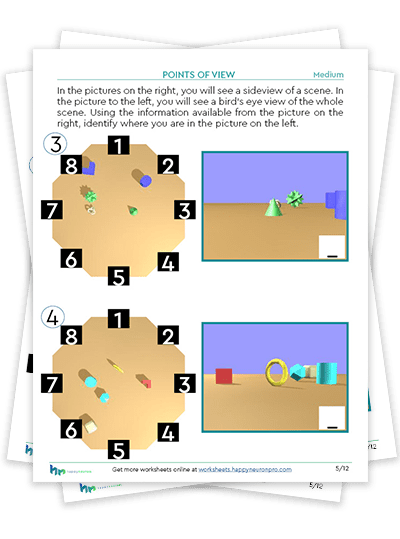 Want to get better at reading maps? Clients can test their metacognition, working memory and planning skills in this exercise. This packet is great for anyone looking to hone their cognition skills for real life situations! Practice your visual spatial skills in this visual spatial skills focused mini packet!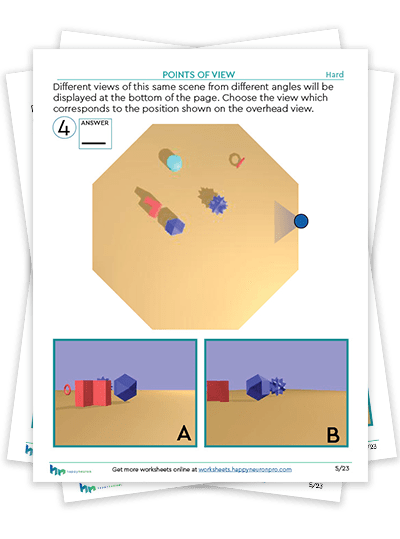 Visual-spatial skills help us rotate objects and understand spatial relations. This packet will challenge your client to learn effective strategies to manipulate visually and spatially compare objects mentally. The first exercise will challenge their ability to place themselves in relation to critical objects on a map. Next, they will have to label a hand in motion appropriately. They will then have to use their visual separation skills to break apart a series of images to uncover the hidden objects within an entangled figure. The last exercise will combine all three skills engaged in the packet. Your patient will have to study a series of images and uncover which image is the reflection of the others.
This packet is great to use with children. It is perfect to use with kids who are not reading or reading. Individuals who struggle to tell apart their left and right hand will find the packet helpful. This packet is also ideal for lower-functioning individuals. The packet will leave everyone feeling they had fun and accomplished a semi-difficult task.
Included inside: 16 worksheets and bridging questions.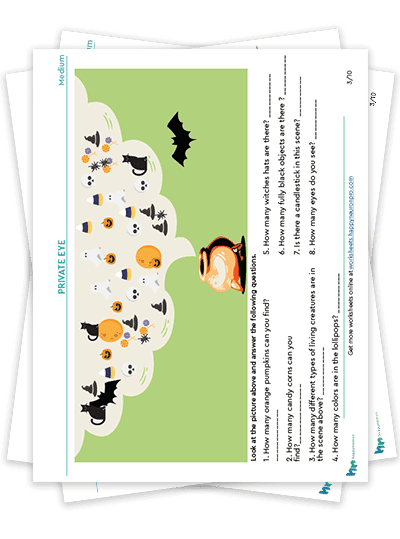 Trick or Treat! Clients will work on focus and self-monitoring themselves in this exercise. This packet is great for anyone who is looking to improve their executive functioning skills and challenge themselves! Keep an eye out for spooky sights and findings in this Halloween themed attention packet!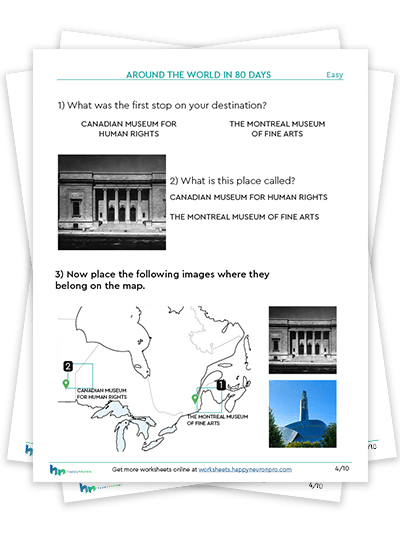 Traveling is an exciting activity! In this mini packet, you will travel across Canada. You will start at one location and have to arrive at a specific destination. Choose your trip, and keep track of the places you see along the way! Clients will practice organization and planning skills as they continue through this exercise!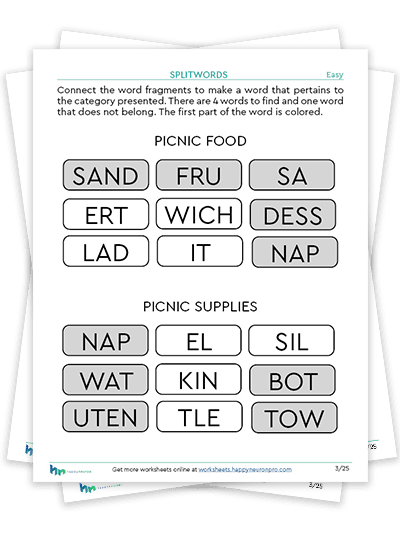 We designed this packet as a life skills activity workbook that may improve verbal working memory skills. This packet aims to challenge your client's ability to remember, recall, and relocate words. Individuals in the food service industry often use these skills.
The first exercise will challenge your verbal memory as your patient combines fragments to make logical words. This progresses from easy two-fragment words to three-part fragmented words. In the next exercise, you must produce words with only a set letter or letter combo. After your verbal recall is warmed up, the second to last section will challenge your ability to place words within a grid. This will require you to use both verbal memory and spatial memory. Finally, the last exercise combines these skills into a real-world experience on printed paper. Working in a restaurant requires both verbal and spatial memory skills. These adapted Restaurant exercises will help you practice all the skills used in this packet as you recall names, orders, and positions.
This packet is great for individuals with learning disabilities, students eight years or older, or individuals recovering from a stroke. Try it as a bridging activity as well.
Included inside: 20 worksheets and bridging questions.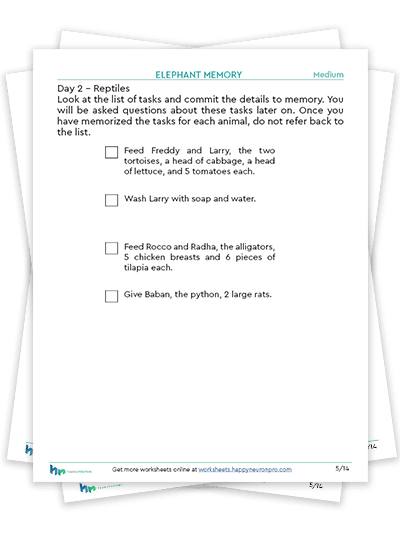 Are you a good pet sitter? Try taking care of zoo animals! By working on your verbal and sequential memory, you will be asked to remember the task list of a zookeeper. Clients will practice skills such as organization and working memory by completing this exercise!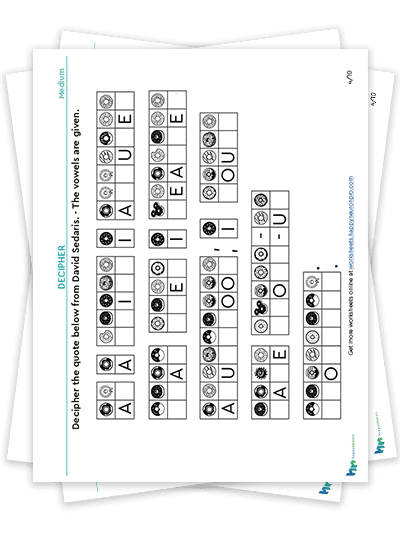 Are you a problem solver? Use deductive reasoning to solve quotes and crack the code behind different characters. Clients will put skills such as organization and planning into play for this exercise. This Mini Packet is great for clients who want to practice problem solving skills and apply them to real life situations!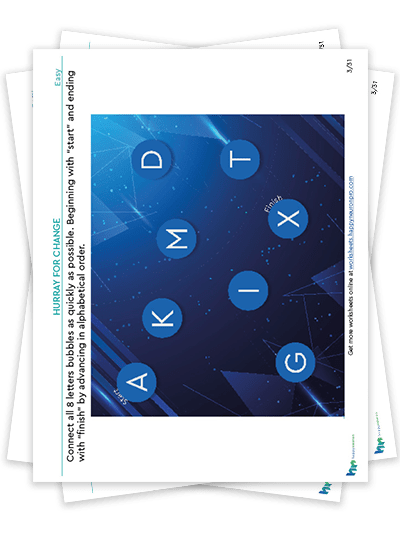 Are you looking for verbal reasoning activities? Then look no further. Verbal reasoning is how we can understand complex sentences. As you read, your brain breaks apart the complexity into smaller and easy-to-digest. This packet is filled with exercises that may help to improve verbal reasoning skills.
The first exercise is based on the digital exercise, Hurray for Change. In this exercise, you must correctly sequence letters, words, and numbers alphabetically and numerically. We put this exercise first to help warm up your brain, as you will use these skills later in the packet. After this exercise, you will have three other verbal reasoning activities. We hope this packet will help you learn strategies to think critically by using the given information, process information effectively, and then take affirmative action.
This packet will be great for kids 8+, individuals who have had a stroke, or individuals who have aphasia. Additionally, individuals with executive functioning deficits, trouble processing verbal information, or anyone who wants to challenge their verbal reasoning skills may enjoy these activities as well.
Included inside: 22 worksheets and bridging questions.
Answer a few questions about yourself and get at $15 credit for any purchase!
HappyNeuron's cognitive worksheet packets
HappyNeuron Pro worksheets are based on exercises from our digital tool. They are designed to be used by clinicians to help clients stimulate, build, or rebuild the foundation of different cognitive functions.
Cognitive therapy may lead to an improved quality of life for patients. We aim to empower clinicians by helping them save time and making it easier to provide cognitive therapy. Therefore, we design our worksheets and digital exercises to be engaging and relevant. Through our tools and the cognitive therapy that clinicians provide, patients can practice the cognitive skills needed for daily functioning and may see improvement.
Find the perfect cognitive worksheet packets for your client
We create a wide variety of worksheets for numerous cognitive domains and conditions. If you're searching for a specific cognitive skill, use the filters on the left. If you're looking for worksheets to help with a specific condition, we recommend you look at our worksheet bundles, which are collections of packets to address specific skills or conditions.