The perfect bridging activities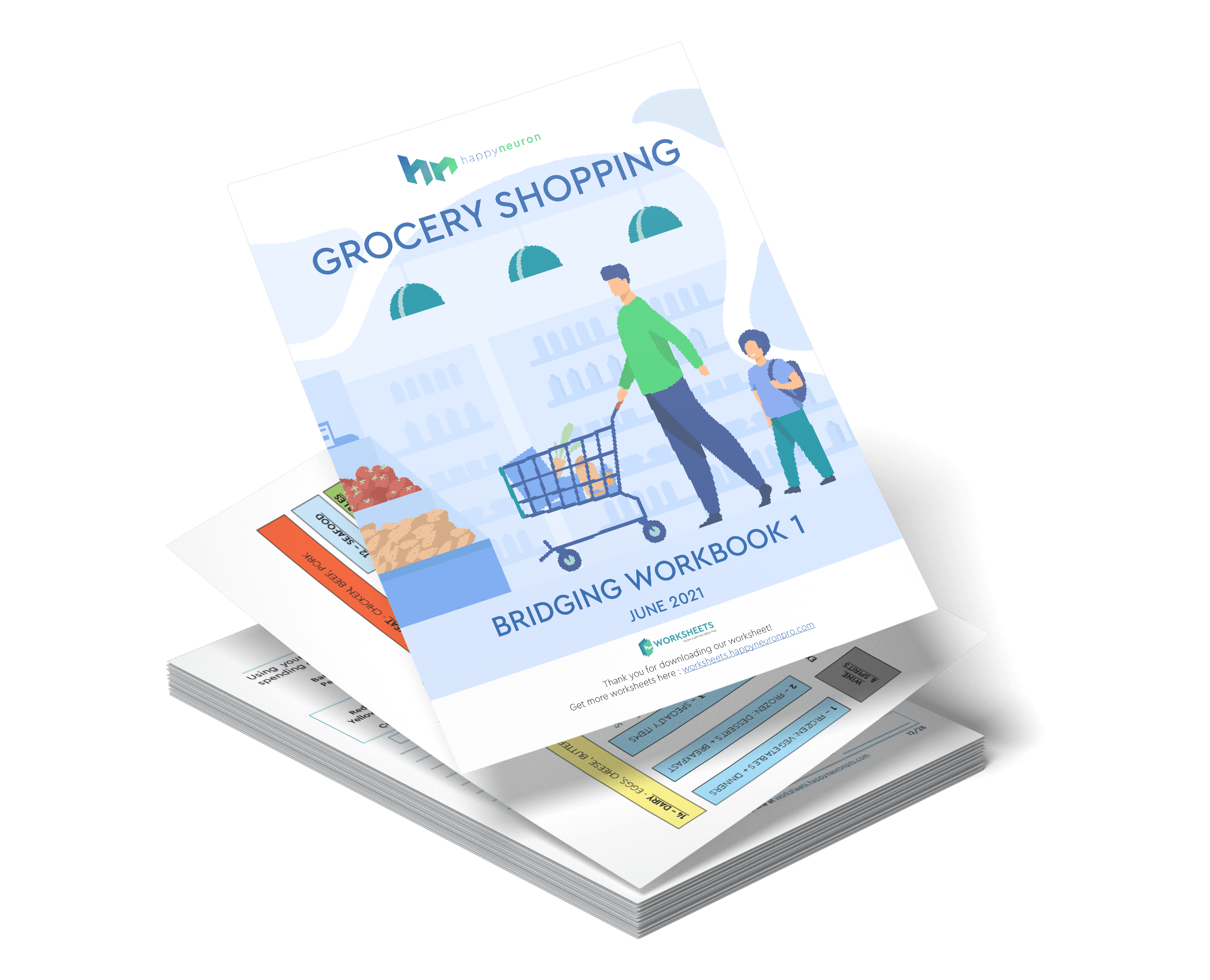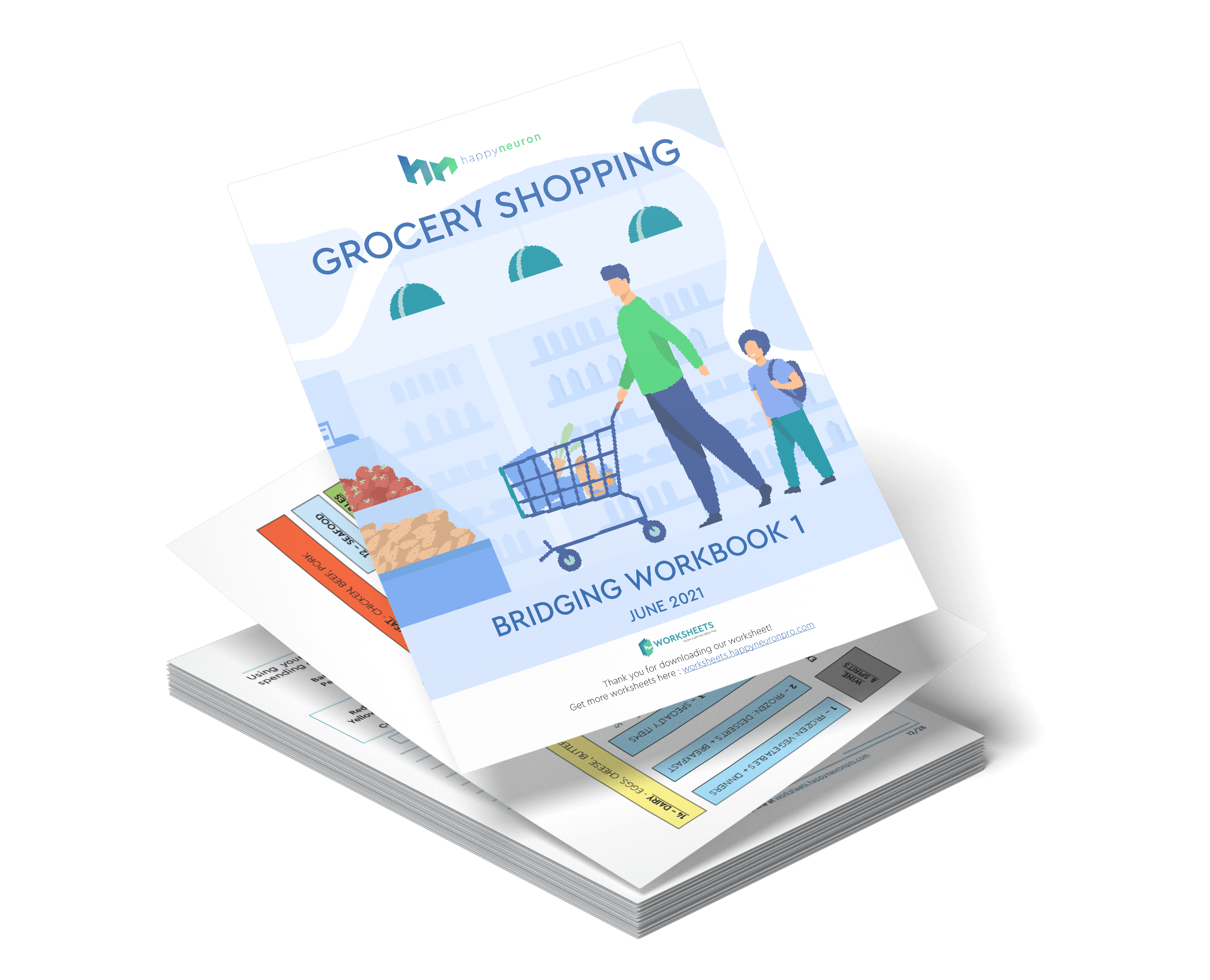 In this bridging workbook, go on a grocery shopping trip. Categorize the items you must buy, calculate your grocery bill and budget, and navigate a grocery store in this first-ever functional bridging packet. After completing this packet, try grocery shopping and see how you can become a more efficient and effective shopper!
Bridging is connecting the cognitive skills practiced in a session to real-life activities. It allows your client to comprehend better the need and reason for completing cognitive skill activities. Bridging activities are a great way to help your client gain effective strategies to try in daily life for conquering related obstacles.
We believe all therapy should be translatable. That is why we created bridging workbooks.
What Are Bridging Workbooks?
We strategically develop our workbooks to help connect cognitive therapy to the real world. Each workbook has curated a series of exercises that target specific cognitive functions while focusing on a real-world problem.
These workbooks are excellent to use to facilitate generalization and help your patients solve problems that they encounter every day.