We release these minis twice per month and each focuses on only one task with several difficulty settings.
The most recent 5 minis are always free so make sure to grab them while they are free!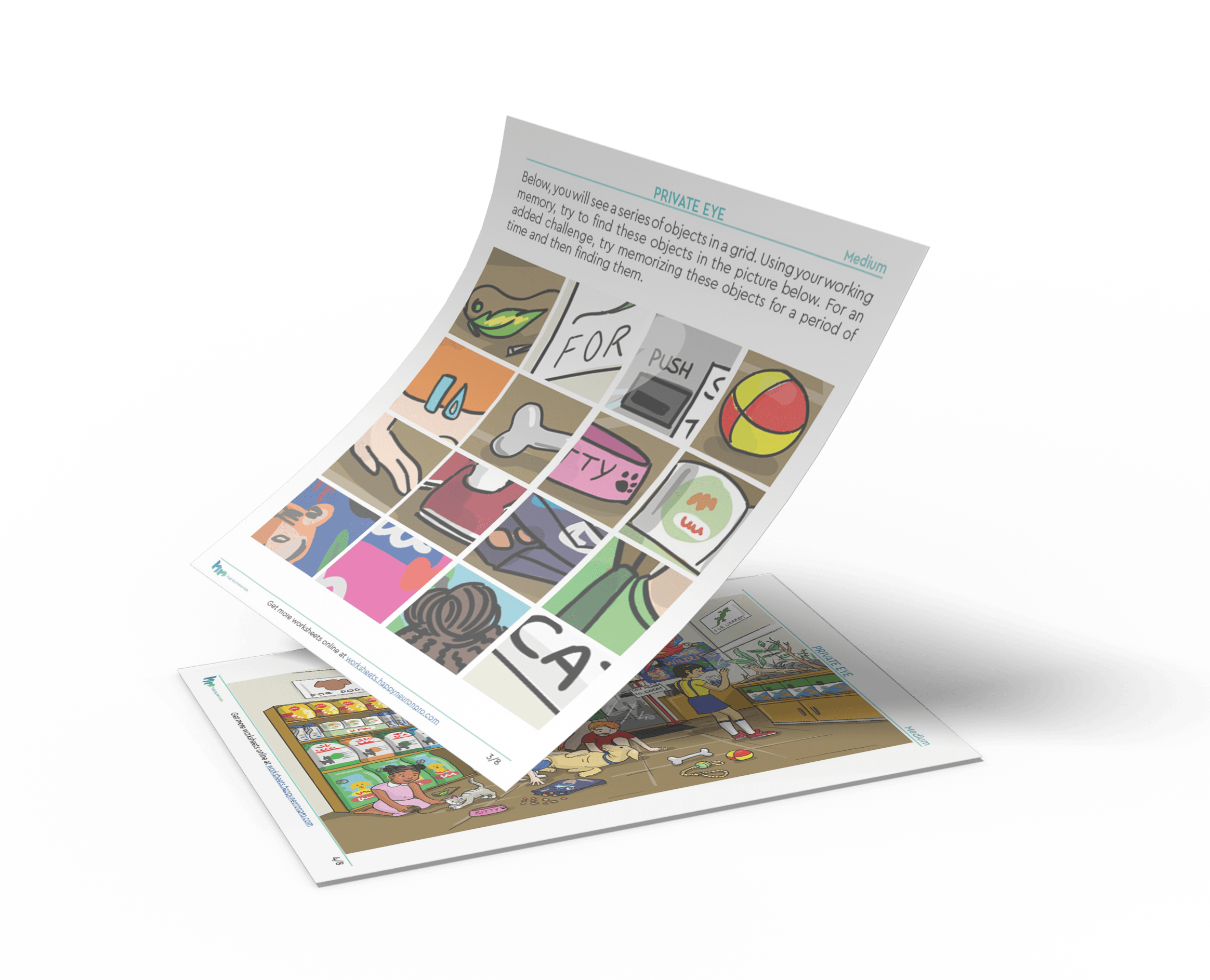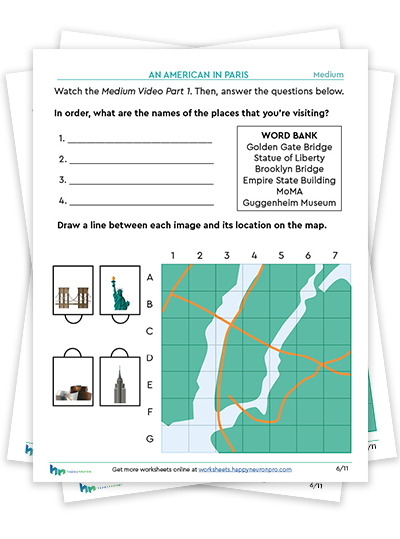 In this hybrid packet, your patient will become an international tourist traveling around the world. They will explore Sydney, Australia, New York City, USA, and Dubai, United Arab Emirates. In this packet, they will have to watch and recall the places and locations of each attraction they visited. This exercise will engage your patient's visual-spatial memory and verbal memory recall. This printed adaption of An American in Paris may spark fun conversation around each place they visited in this activity.
This packet will be great for anyone who is working on visual-spatial memory. This packet is great for all ages! Try it in your classroom, in a group, or one-on-one today!
Included: 6 worksheets and bridging questions.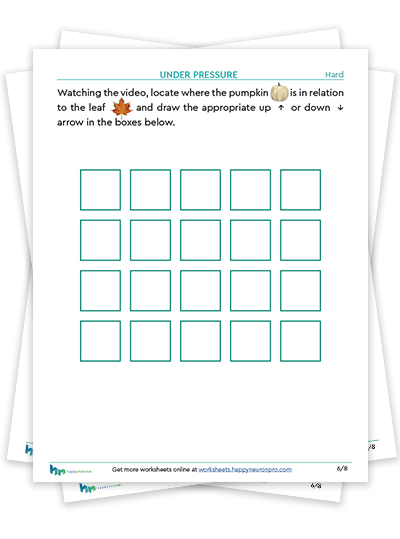 In this hybrid packet, three types of stimuli (a letter, a red leaf, and a white pumpkin) will appear one after the other at different spots anywhere on the screen. This exercise will engage your patient's processing speed and spatial memory. It will also help to determine how quickly your patient can recall whether the white pumpkin appears above or below the red leaf. This packet will be great for group warm-ups, working on visual attention and spatial memory. You can make this packet as easy or as hard as you would like either. Try slowing down the video, replaying it several times, or speeding it up to increase or decrease the challenge. The potential use of this packet is endless.
This packet is great for all ages! No language is involved!
Included: 3 worksheets, each activity will last at least 5 minutes a page, bridging questions, and an answer key.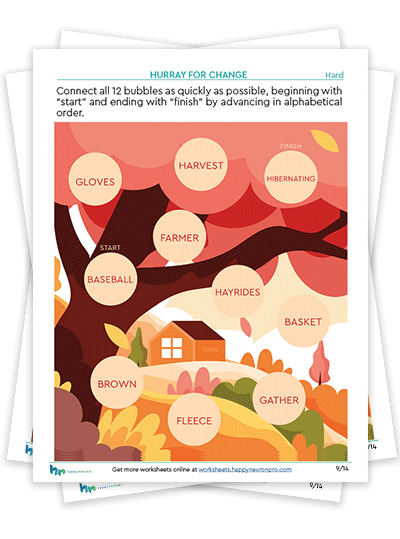 If your patient's favorite season is fall or autumn, this packet is for them. Our cognitive flexibility exercise, Hurray for Change, takes on a fall seasonally apparel. Work on your patient's cognitive flexibility or ability to switch between different stimuli to create a path connecting both sets of stimuli as fast and as smoothly as possible. The lower levels of this packet will require your patient to connect items numerically or alphabetically. This will be great for individuals who are learning to read or want to improve their letter and word categorization. The upper levels will change your patient's ability to switch between numerical and language stimuli. Executive function, language comprehension, and working memory are all challenged in this mini packet.
This packet is great for all ages! Everyone can and should work on their cognitive flexibility, regardless of age. Try using this with your patients with aphasia and ask them to read out each word.
Included: 9 worksheets, bridging questions, and an answer key.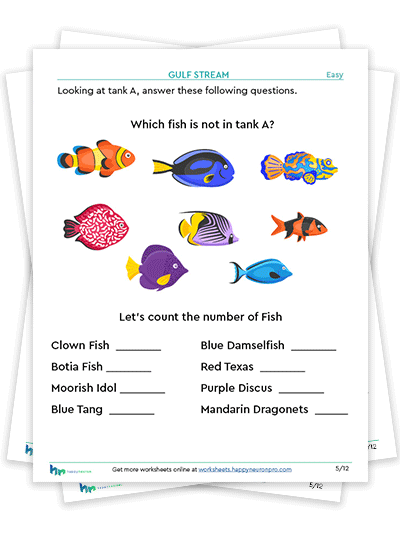 Our digital exercise Gulf Streams challenges your patient's memory, visual attention skills, and process speed. This print version will challenge your patient's short-term memory and visual attention skills. In this packet, your patient will have to learn the names of and what they look like of different fish to be successful with this packet. They will then have to count and study a tank full of fish. Finally, they will have to answer questions about the tank, the fish, and the environment. This packet has endless amounts of opportunities to play well beyond our packet.
This packet is great for all ages! Your senior patients will love the challenge, your pediatric patients will love the fish, and you will enjoy giving out this fun-filled packet.
Included: 7 worksheets, bridging questions, and an answer key.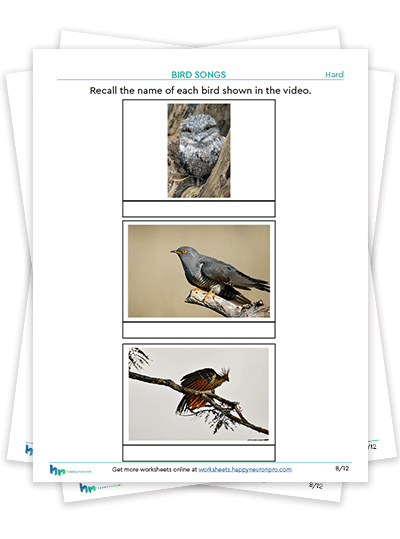 Memory and attention work together in the brain to form the basis of our cognitive abilities. In this mini packet, you will have to listen to birds sing a song and complete noise-related tasks. This mini packet will work on your auditory processing, attention, and memory skills.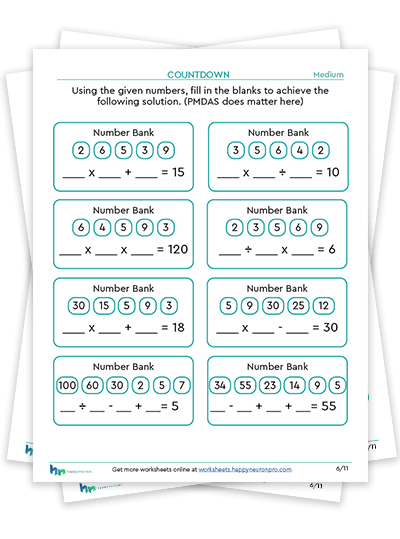 Challenge your patient's math skills with this multi-level math worksheet packet. This packet is best suitable for students aged nine and older to engage their brains after a summer off. Your patient will start with simple addition and subtraction, and the packet will progressively increase in difficulty. They will have to solve math equations and then figure out a solution. This packet could be an excellent bridging tool to be used to teach ways how to manage money.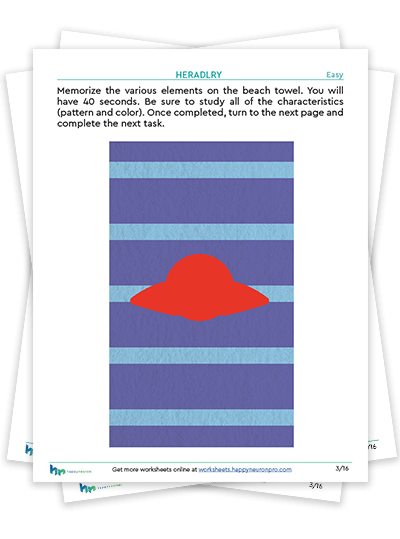 Let's go to the beach! In this packet, your patient will engage their working and visual memory and attention with a fun twisted-printed version of Heraldry. Your patient will have to study a towel, sort some numbers, and then recreate the towel. This packet will be an excellent tool for your students returning from summer break—clients who will be going on a trip or if they love the beach.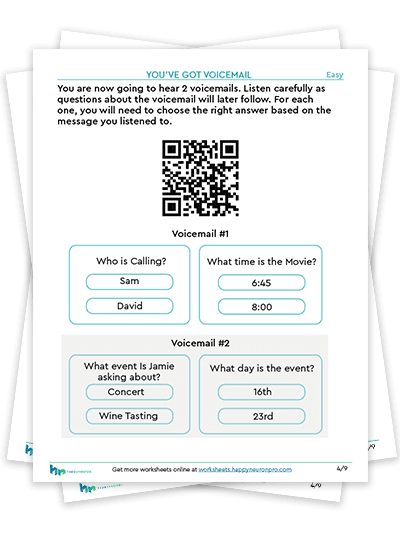 Who can it be now? In this hybrid packet, your patient will have the opportunity to listen to numerous voicemails and answer questions regarding them. This will challenge both your patient's auditory processing, working memory, and attention skills. The packet starts easy and then progresses as the voicemail becomes longer and the questions become harder. 
Sign up to get the next FREE Minis!​
We release mini worksheets twice a month.

Sign up to get them directly in your inbox!