Explore our 45 unique digital exercises that are fully adaptable to a wide range of settings, needs, and uses!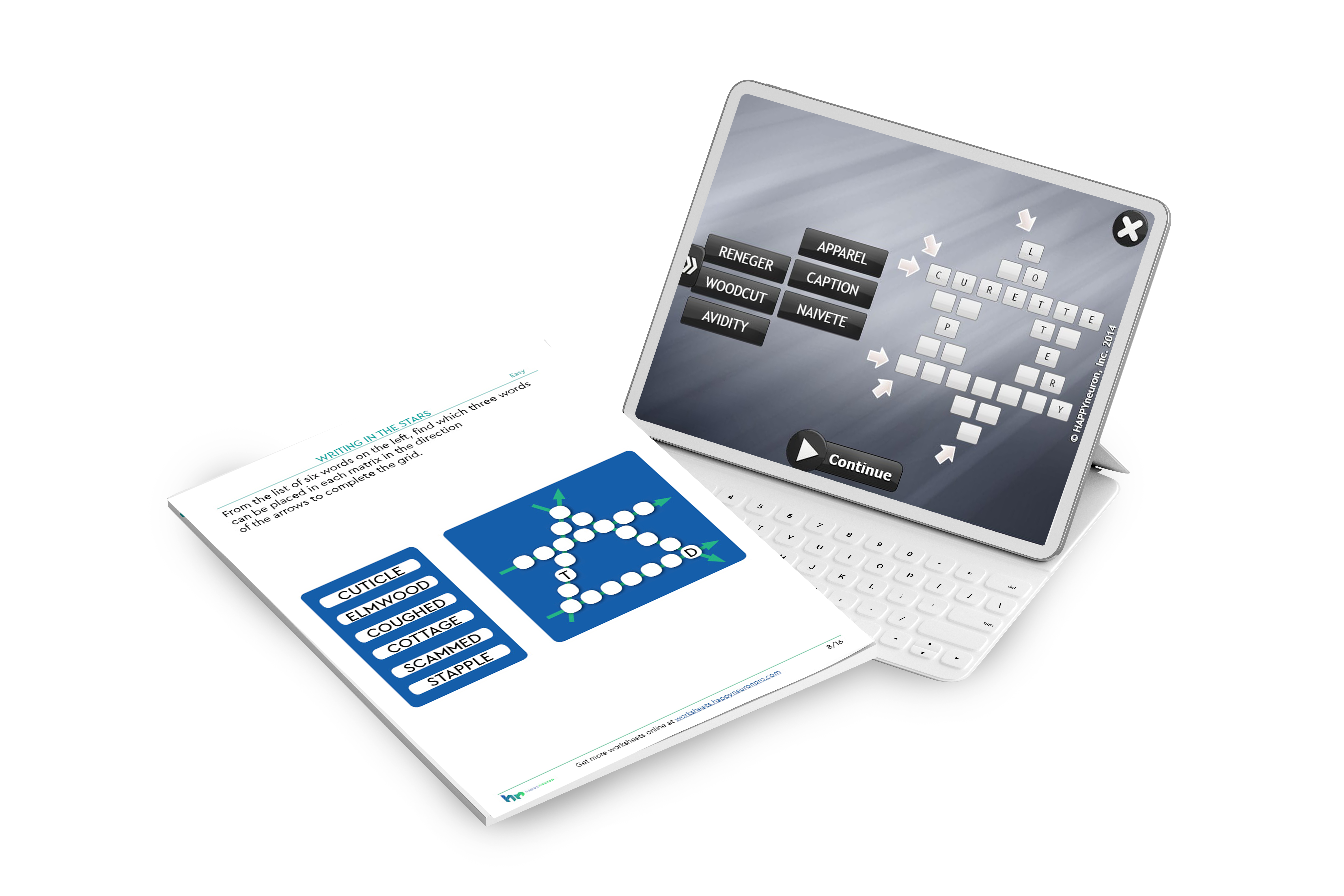 Our digital tools allow you to use the exercises in the worksheets in their original digital format. Our worksheets are inspired by our digital exercises with the goal of making cognitive therapy more adaptable. 
Our digital platform has the ability to customize and adapt each exercise to meet your client's needs. You can instantly track and score all of your client's activities. And with 45 different digital exercises, you can create a custom workout for your client wherever they are.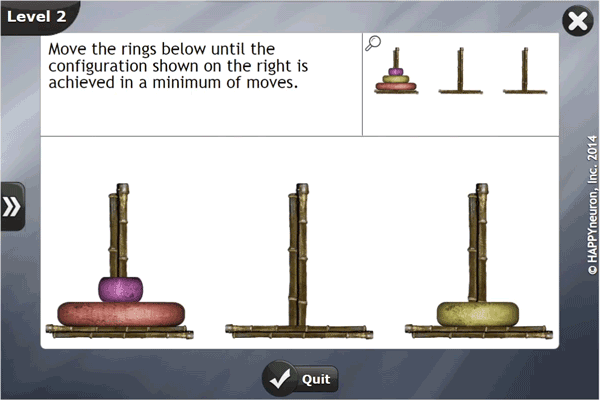 Who can use HappyNeuron Pro?
HappyNeuron Pro is a program meant to be used by clinical providers and educators who are working with individuals that have cognitive impairment. However, some of our users do use our program for healthy aging adults or students in standard education as a way to help their patients or students stay sharp and have fun.
We do offer a consumer version of our program. Our automatic coach will challenge you on the skills you need. It is designed to be challenging, so do not get discouraged!
Saving paper isn't the only benefit of going digital.
Going digital offers both professionals and individuals several important benefits.
You pick the content – Choose which exercises you want your patient, student, or yourself to do. We give you a diverse library of exercises that target different cognitive areas that you can choose from to practice cognitive skills.
In our Pro program, you can adapt and customize each exercise according to what your patient or student needs to work on. Learn more.
You do it when you want – You can choose which days your patients, students, or yourself do cognitive exercises. In our Pro program, you can even choose the time of day! Learn more.
You can access your therapy wherever you are – All that is needed to access our Pro or consumer program is an internet connection and a WiFi compatible device. Many of our users use our program on their tablet, laptop, or desktop computers.
You can try using a smartphone, but we do not recommend this as the screens are often too small to interact effectively with our program.
You can go digital with our Pro or consumer program at the click of a button. You are able to try our professional or our consumer program for free. No credit card required!
Going digital offers individuals a variety of benefits. Professionals who use our program have seen how using digital material has helped their clients and improved their practice.
Check out their stories here
.