Auditory Memory Worksheets
Auditory Memory Worksheets
Worksheets designed for auditory processing and memory
Auditory memory is an essential skill to help with communication.  We hope you will enjoy using these hybrid worksheets.
Auditory processing may become impaired due to aging, a brain injury from a stroke or fall, or experiencing a psychological condition. Providing cognitive therapy that focuses on skills such as differentiating sounds from each other, and remembering what different voices sound like could help your client process and recall auditory information more effectively.
If you are looking for more auditory activities, explore our auditory-based digital exercises. From auditory memory to attention, we have a digital exercise for you.
See all of our worksheets here.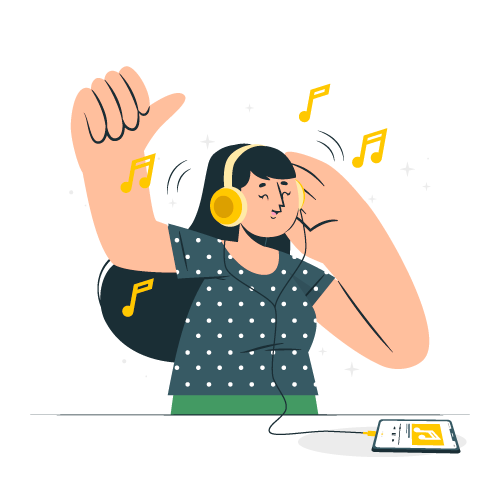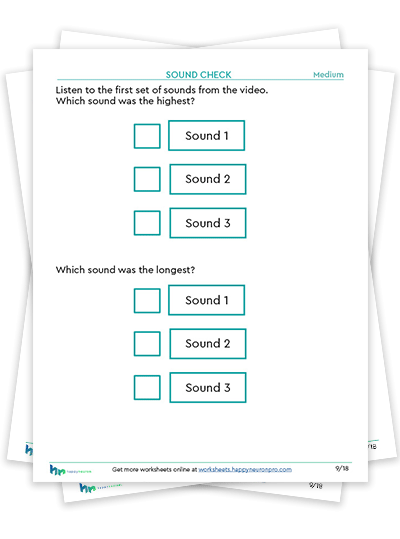 Are you working on auditory processing skills with your patient? Is your patient struggling to be able to hear the difference between two different tones? If so, this packet is for you! Our first-ever hybrid version of Sound Check is filled with great listening activities.
We hope your patients will enjoy this music-themed packet! Perfect for all ages, warm-ups, groups, and non-English speakers.
Included: 3 worksheets, 3 videos, an answer key, and bridging questions.
Our Auditory Based Digital Exercises
Auditory processing is a complex cognitive process. Sound comes in through our ears, bounces off our eardrums, and is relayed through nerve signals to our brains. We have five unique exercises that are based on an individual's ability to process auditory stimuli. Each exercise has a different auditory task that it works on. Explore how each exercise operates by clicking on them below.