Cognitive Worksheet Packets
Worksheet packets for all areas of cognition.
Explore our entire library of cognitive worksheet packets. We have big packets, mini packets, bridging packets, and bundles that focus on specific cognitive functions, medical conditions, or themes. Join our monthly newsletter and get free packets directly in your inbox 2x a month.
Interested in the digital versions of our exercises? Try them here.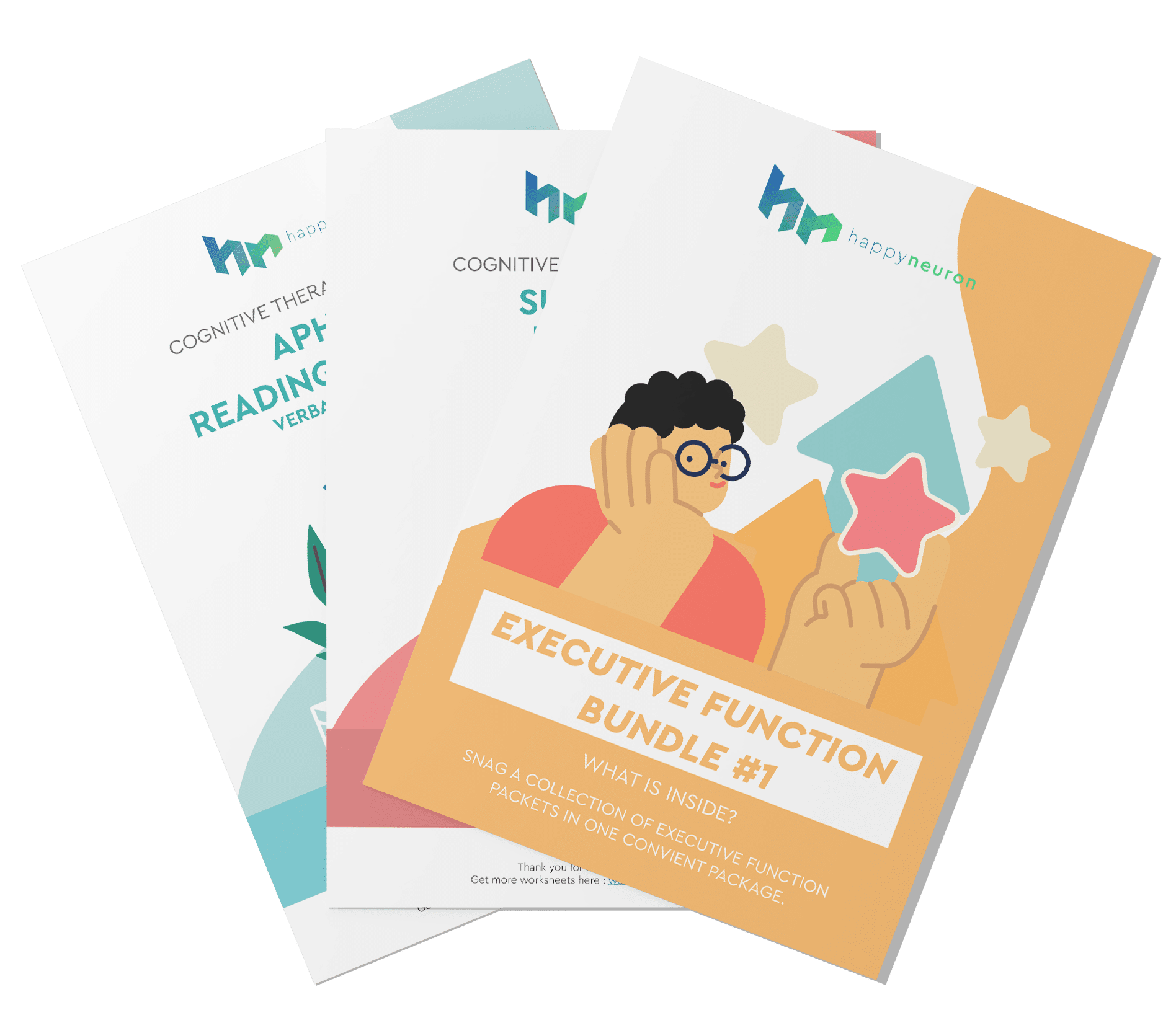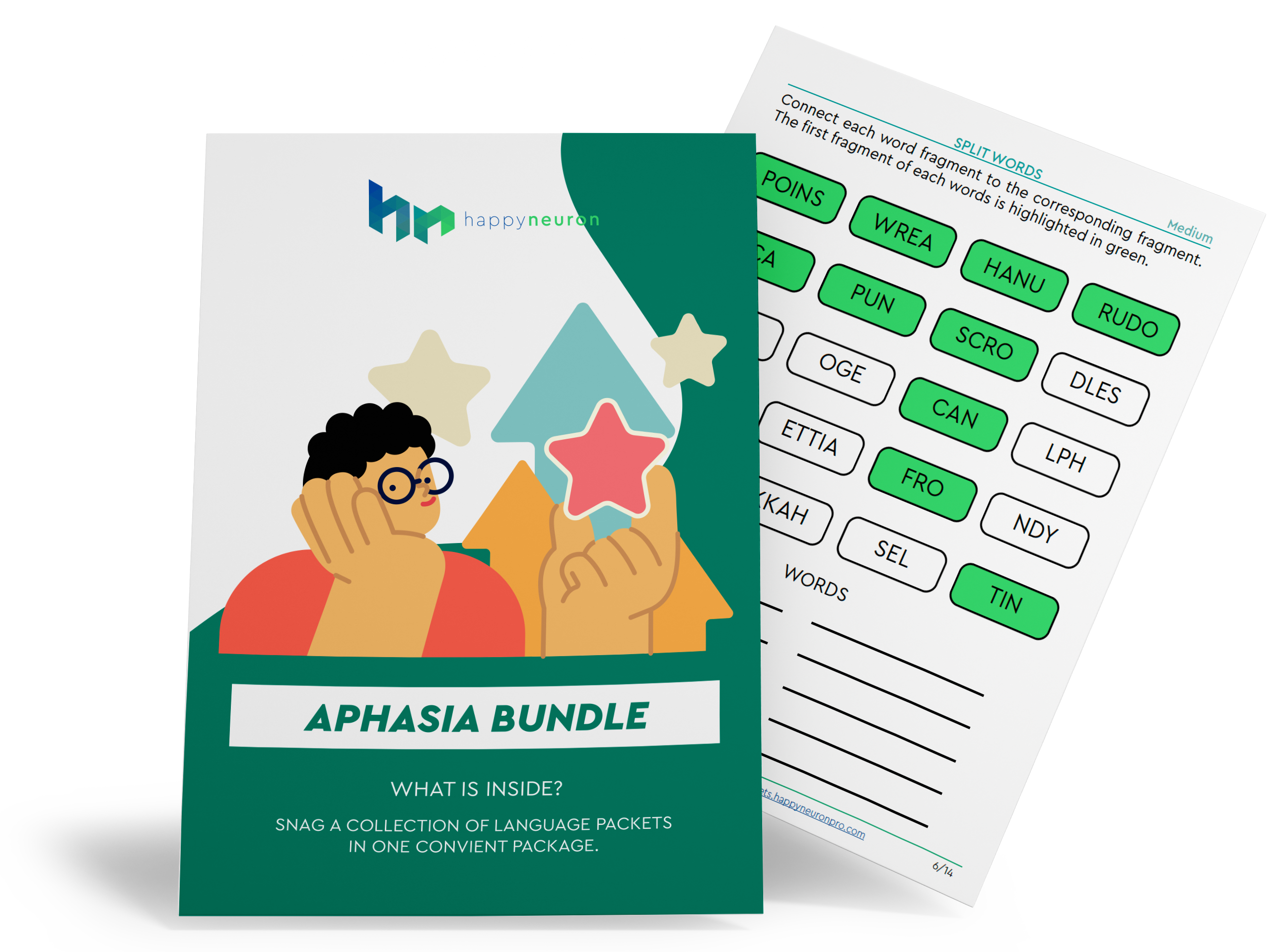 We've bundled some of our language and memory worksheets to develop a collection we are calling Aphasia Bundle 1. This bundle is designed to help you save money by buying in bulk. This bundle will touch all areas of cognition that are often found to be deficits for individuals with Aphasia. These exercises will have different elements of verbal memory and recall available.
Bundles + Save
Bundles are a great way to buy more but for a discount. If you were to buy all of these packets separately, you would pay more than $60+. Because we've bundled it, you're getting an instant saving of over 20%!
What's included inside: Instant PDF downloads of 6 packets or 78 unique worksheets.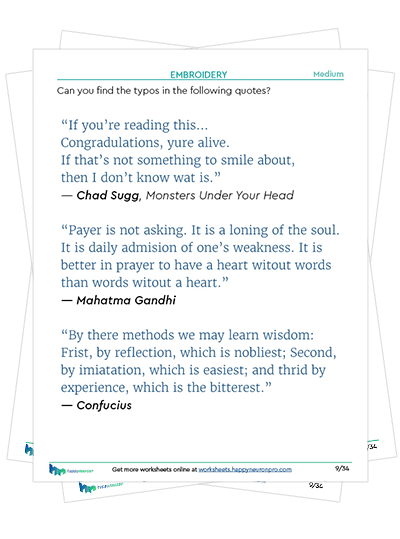 Don't let this packet fool you! Easy turns hard quickly in this language-challenging packet. Language is an essential cognitive function for communication. It can be hard to express our needs without the ability to communicate. Our goal for this packet is to challenge your clients working language skills. In this packet, your client will work on sorting skills, verbal recall, and inferring skills. 
In this packet, your client must use their sorting skills and verbal recall in a series of printed Pay Attention exercises. Embroidery will challenge your client's attention to detail and scanning skills to find the typos in famous quotes.  This Story is Full of Blanks will challenge your client's inferrer skills as they use context clues to fill in the blanks properly. Seize the Keywords in this packet is a multi-dimension challenge. It starts off by having your client label the different parts of speech from within a sentence. Then it will challenge your client's ability to memorize different parts of speech. 
This packet has parts for all ages, but we highly recommend it for 6th graders and older.  Your Senior clients will love the challenges it provides, and anyone who loves correcting English will love this packet as well! 
Included inside: 27 worksheets and bridging questions.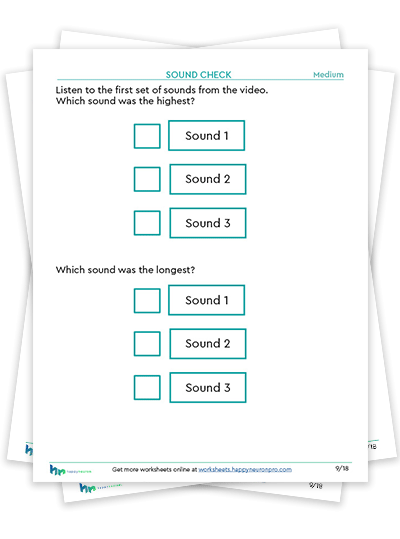 Are you working on auditory processing skills with your patient? Is your patient struggling to be able to hear the difference between two different tones? If so, this packet is for you! Our first-ever hybrid version of Sound Check is filled with great listening activities.
We hope your patients will enjoy this music-themed packet! Perfect for all ages, warm-ups, groups, and non-English speakers.
Included: 3 worksheets, 3 videos, an answer key, and bridging questions.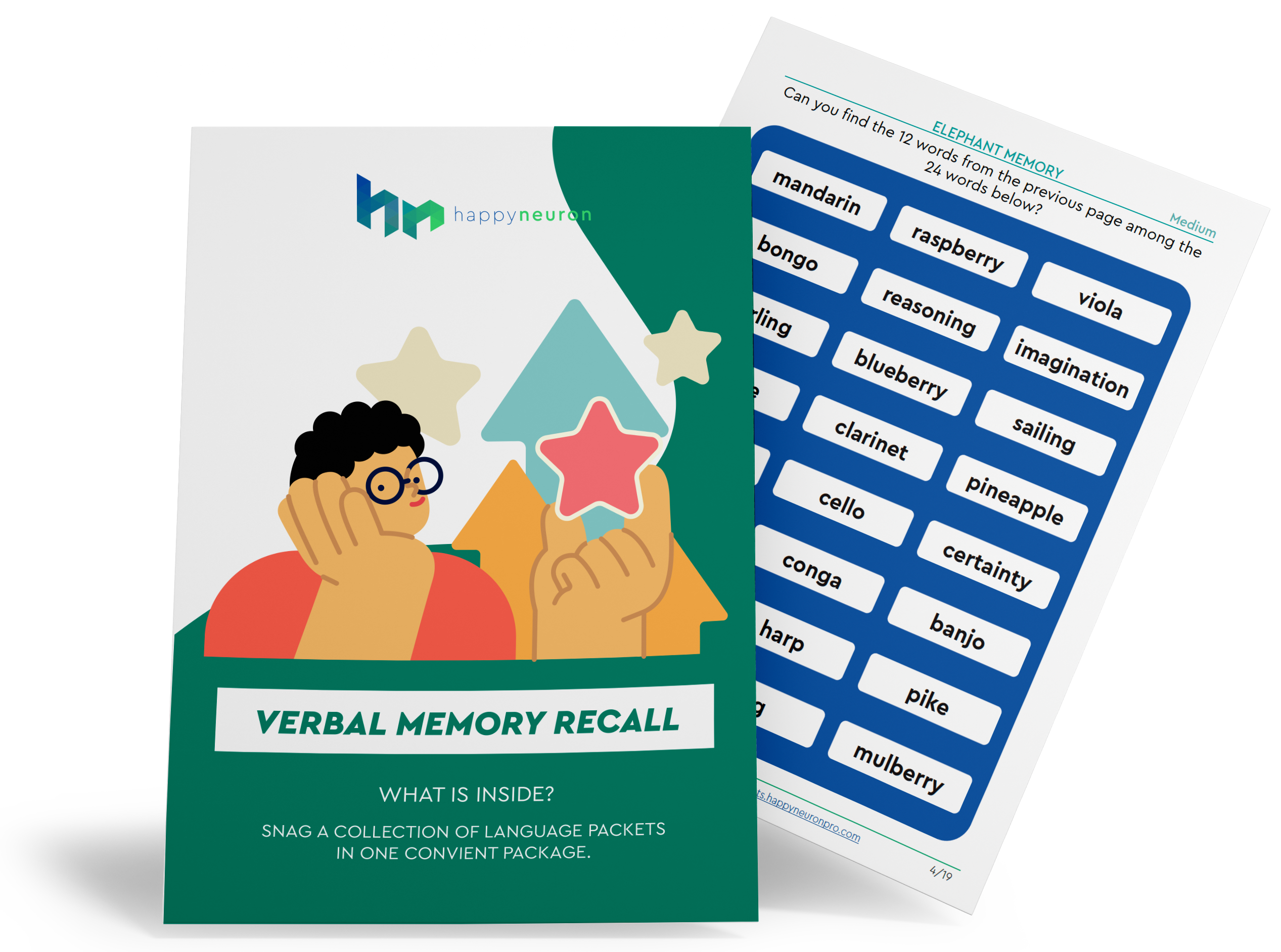 We've grouped together several worksheets designed around exercises that may help improve verbal memory recall.
We use verbal memory recall every day. Some individuals may have weaker verbal memory recall because of a stroke, brain injury, medication, or trauma. We hope that by using these worksheets, you can exercise your patient's memory, language, and working memory skills. These activities may work well with individuals who have aphasia or apraxia.
Bundles + Save
Bundles are a great way to buy more but for a discount. If you were to buy all of these packets separately, you would pay more than $70+. Because we've bundled it, you're getting an instant saving of over 20%!
What's included inside: Instant PDF downloads of 4 packets and 2 minis or 101 unique worksheets.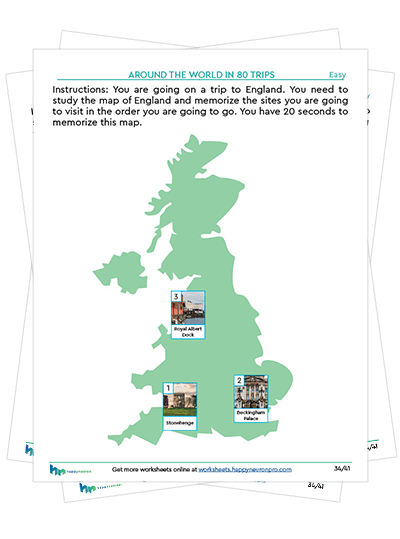 We use our memory recall skills every day. Whether it is to remember where we placed our keys or recall information from a conversation, we are constantly using our memory recall skills. This packet aims to help individuals improve their memory function by stimulating different cognitive functions involved with memory recall. 
We opened this packet with several The Right Count exercises. We included these types of activities as a way to warm up visual recognization skills and executive function sorting skills. After your patient's visual cortex is warmed up. They will have to use their spatial memory in an Object, Where are You series of exercises. There are two ways to present the next tasks. Option one is to reud the voicemail to your patient out loud and engage their auditory process skills before they answer the questions. Or you can allow them to read the section to themselves. Both of these activities will warm up their verbal memory skills. The last section of this packet is a printed version of Around the World in 80 Trips. This exercise uses all of the previous skills to challenge your patient's memory recall skills. 
The interactive and sometimes challenging tasks in this packet are an excellent resource for your memory activity collection. Working on the memory activities in this packet may improve your patient's memory recall ability. We recommend this packet for Teens, individuals looking for memory activities, and seniors. 
Included inside: 38 worksheets and bridging questions.
Answer a few questions about yourself and get at $15 credit for any purchase!
HappyNeuron's cognitive worksheet packets
HappyNeuron Pro worksheets are based on exercises from our digital tool. They are designed to be used by clinicians to help clients stimulate, build, or rebuild the foundation of different cognitive functions.
Cognitive therapy may lead to an improved quality of life for patients. We aim to empower clinicians by helping them save time and making it easier to provide cognitive therapy. Therefore, we design our worksheets and digital exercises to be engaging and relevant. Through our tools and the cognitive therapy that clinicians provide, patients can practice the cognitive skills needed for daily functioning and may see improvement.
Find the perfect cognitive worksheet packets for your client
We create a wide variety of worksheets for numerous cognitive domains and conditions. If you're searching for a specific cognitive skill, use the filters on the left. If you're looking for worksheets to help with a specific condition, we recommend you look at our worksheet bundles, which are collections of packets to address specific skills or conditions.