Explore our library of printable attention activity worksheets.
Welcome to a world of enhanced productivity, laser-sharp concentration, and improved cognitive abilities. Our attention worksheets for adults in PDF format are your key to mastering the art of focused thinking. In truth our carefully crafted worksheets may empower you to reclaim your focus and thrive in today's fast-paced world.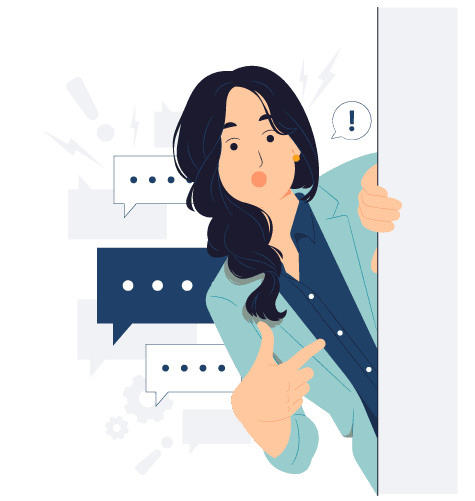 We release free worksheets via our bi-monthly newsletter. Make sure to join our mailing list always to get the newest free minis!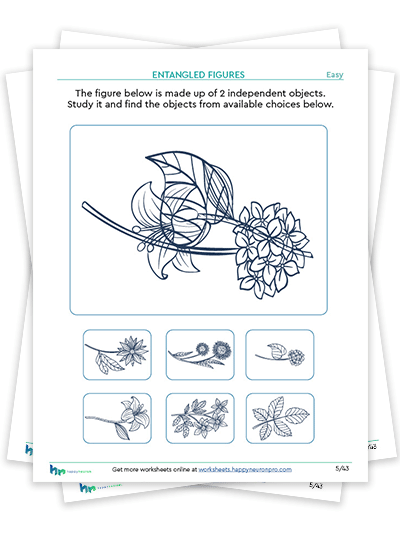 Visual attention is taking in crucial visual information while filtering out the rest. It's also the ability to sustain or focus on visual information for periods of time and be able to shift focus when necessary. This packet aims to work on both micro and macro visual attention. The exercises will challenge your patient's ability to see images in a mess of overlaying designs. Work on short-term visual memory as they discover the differences between series of images. Enhance their ability to see the minute differences between images. Finally, track a pattern of icons to find which icon constructs which pattern. 
This packet is great for kids, students, and individuals with aphasia. You can also use this packet with non-verbal individuals! The abilities to use this packet are endless. 
Included inside: 34 worksheets, and bridging questions.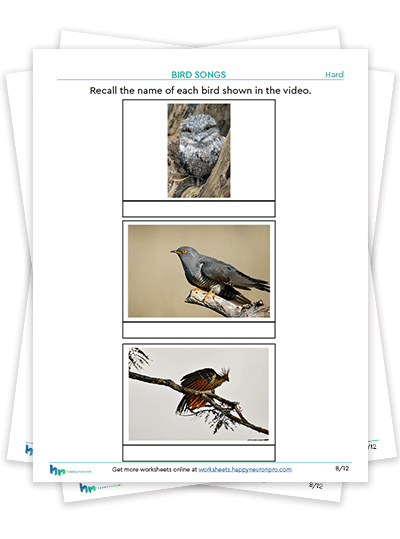 Memory and attention work together in the brain to form the basis of our cognitive abilities. In this mini packet, you must listen to birds sing a song and complete noise-related tasks. This mini packet may improve your auditory processing, attention, and memory skills.
We recommend this packet for groups, adults, and anyone looking for an auditory processing and memory challenge.
Included inside: 6 worksheets and bridging questions.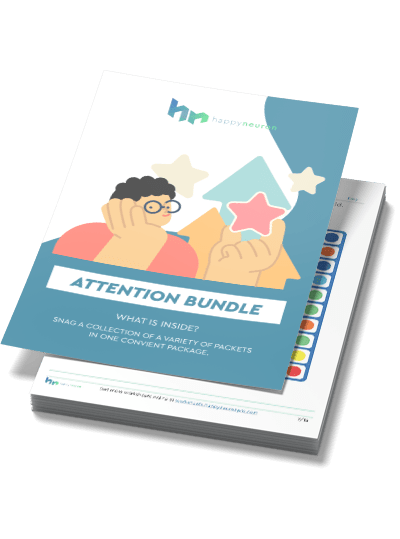 This bundle contains packets and mini-packets dedicated to attention skills that may be useful for individuals who have recently suffered a brain injury. This bundle aims to help warm up attention and processing skills that may have been affected by a stroke or a brain injury. It is also great to use these packets with groups or students.
Bundle + Save
Bundles are a great way to buy more and save more! If you were to buy all of these packets separately, you would pay more than $55. Because we've bundled it, you're getting an instant saving of over 20%! Our bundles are designed to help you buy workbooks for your patients.
What's included inside: Instant PDF downloads of 3 packets and 5 minis or 57 unique worksheets.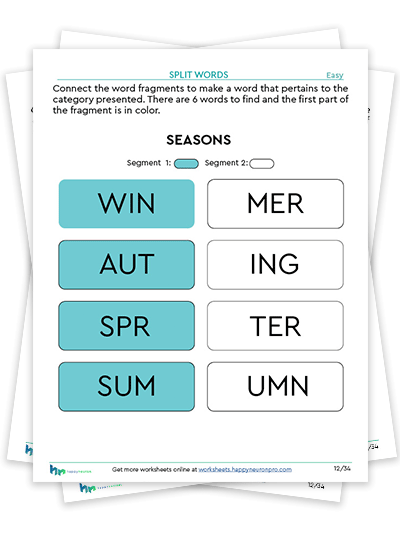 Semantic (category) fluency and letter (phonemic) fluency are the focus of this worksheet packet. Displaced Characters is the first exercise. Your patient will have to read words on one side of the paper and figure out which word is missing on the other side. This game increases in difficulty when your patient has to do this with an entire sentence. Next, your patient will have to figure out what fragments of words can create full words in our printed version of Split Words. The following exercise in this worksheet packet is Decipher. Your patient will have to decipher these very long quotes from famous people. But don't worry, we've given your patients hints. The last exercise works specifically on semantic or category fluency. Your patient will have to sort lists of words into categories.
This packet is excellent for elementary school students and children with reading disabilities. Individuals who have aphasia or have experienced a decline in verbal functioning skills may also find this packet enjoyable.
Included inside: 25 worksheets and bridging questions.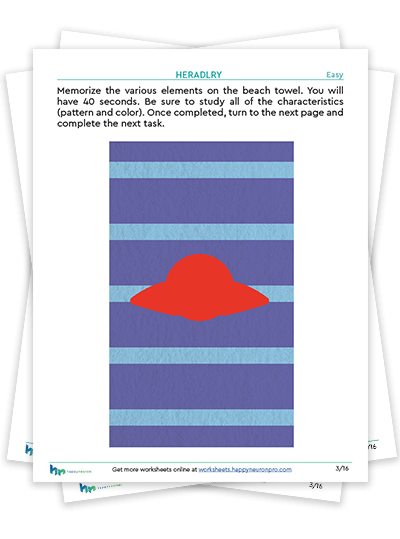 Let's go to the beach! In this packet, your patient will engage their working and visual memory and attention with a fun twisted-printed version of Heraldry. Your patient will have to study a towel, sort some numbers, and then recreate the towel. This packet will be an excellent tool for your students returning from summer break—clients who will be going on a trip or if they love the beach.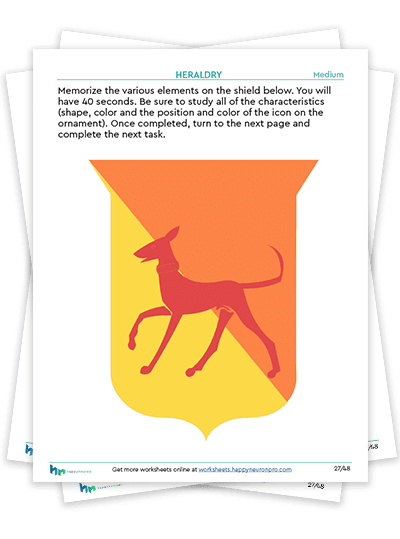 Does your patient struggle to memorize and focus on comprehending visual information? This packet will test and engage your patient's visual memory and attention skills. In this packet, your patient will start with a simple chunking exercise, where they must remember the shapes on the grid. Once completed, your patient's attention skills will be next for stimulation. They will have to pay attention to details as they figure out which item doesn't belong and find the one icon in a mess of different icons in the private eye exercise. After that, they will have to carefully count the number of ladybugs found on the pages in a print version of catch the ladybug. This version of Catch the Ladybug will challenge their memory and attention. Lastly, the packet will challenge them to recall designs on a shield from memory in Heraldry.
Included inside: 31 worksheets and bridging questions.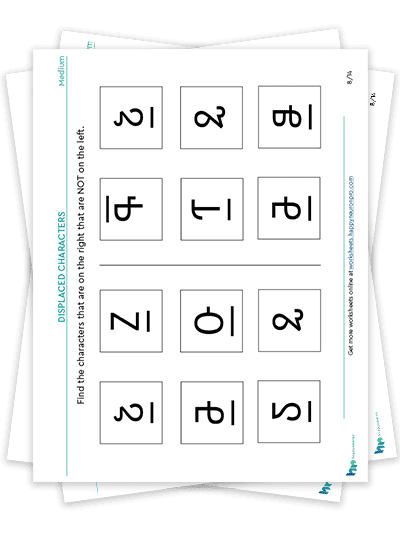 Ready for to challenge your attention and memory skills? Inspector Gadget may have an eye for detail, but do you? With this mini packet based on the visual attention exercise Displaced Characters, you can practice your attention to detail and ability to detect anomalies. This visual memory worksheets packet also utilizes executive functioning skills such as concentration and attention, and is great for anyone looking for a challenge!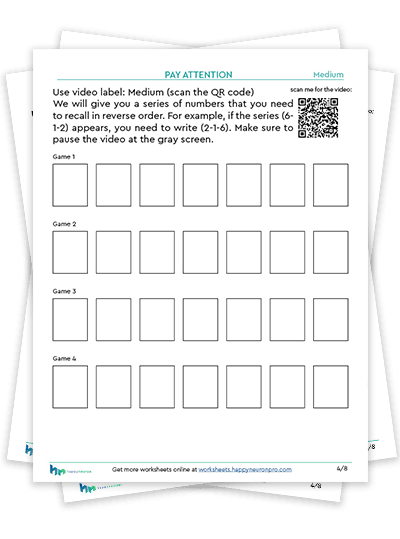 Welcome to our first hybrid packet ever! In this packet, you will see a series of numbers, letters, or combinations of both and have to recall them in the order they are presented. Based on the exercise Pay Attention, this packet will challenge executive functioning skills such as working memory and metacognition. Test your memory skills and get a sneak peek at going digital with this hybrid digital cognitive exercise packet!
Subscribe to get new packets!
We release a new packet monthly, and you can subscribe to get them directly in your inbox.
Answer a few questions about yourself and get a $15 credit for your first purchase !
Become a member and get free worksheets!
Attention is a cognitive process that involves focusing one's mental resources on a specific aspect of the environment, information, or task while filtering out other competing stimuli. It is the ability to selectively concentrate on certain inputs, thoughts, or actions while ignoring distractions or less relevant information. It plays a crucial role in various cognitive functions and daily activities.
Why use our Attention Worksheets & Activities?
Our worksheets engage several different cognitive dimensions of attention. Here are a few that they may engage.
Visual Focus:

All of our attention worksheets are creatively designed to challenge your ability to focus on unique details. These activities may require you to identify subtle differences, enhancing your visual attention and observation skills.

Auditory:

Sharpen your listening skills and selective attention with the auditory-based activities we offer. These exercises may help individuals better identify specific sounds within a complex auditory environment.

Sustained Concentration:

With all of our worksheets, they will require time to complete. In view of our fast-paced world, these worksheets might just boost your ability to sustain attention over longer periods. This skill is crucial for tasks that demand prolonged focus.
Advantages of our Attention Worksheets PDF:
Our attention-enhancing worksheets are available for download in PDF format, allowing for easy access anytime, anywhere. With a variety of exercises included in each packet, we aim to prevent monotony and promote comprehensive cognitive growth. You'll never find the same combination of exercises in any of our packets, as we are dedicated to providing you with the variety you need. Our worksheets are backed by science and developed using our digital tool that's rooted in research.
Scientifically Backed: Our digital tool inspires all of our worksheets. And our digital tool is rooted in science. Want to see more about our research? check out all of our research here →
Who can use these Attention Activities?
Initially designed for professionals, these worksheets can be used with all ages to practice and work on attention skills.
With this purpose, we aim to support the community of healthcare professionals, teachers, and school educators who help individuals with their attention skills by regularly adding new and different attention-based resources.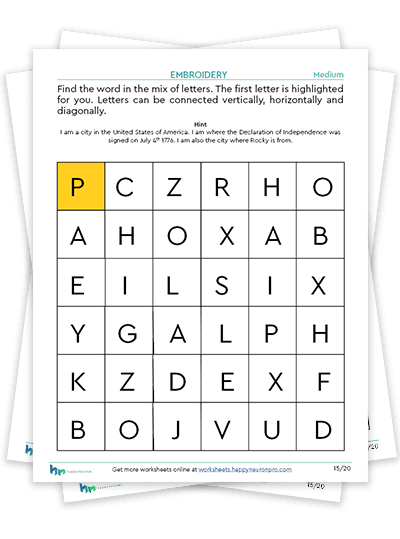 Are you looking for language activities for dementia patients? Language is a complex cognitive skill. It involves executive functioning, memory, and visual and auditory processing skills. Sometimes, people with dementia struggle with one or more aspects of language, such as word retrieval. That is why we developed this packet. We wanted to create a packet to help improve language skills that are often inhibited in individuals with dementia.
In this workbook, we have provided 4 exercises that target different cognitive skills involved in language skills. We have a verbal memory exercise, Words, Where are you? We have a visual attention exercise, Private Eye. Additionally, we have a word-categorizing activity, Secret Files, and lastly, a language-inferring activity, Embroidery.
This packet will be great to be used for seniors, anyone looking for printable activities for dementia patients, or anyone looking for language-based activities. If you love this packet, we highly recommend you try our digital program. Each one of these exercises is even better on the digital program. 
Included inside: 13 worksheets and bridging questions.