Speech Therapy Worksheets
A Trusted Resource for Effective and Fun Adult Speech Therapy Activities
If you're seeking comprehensive speech therapy exercises for adults, you're in the right place. Our PDF downloads cover a wide spectrum of speech exercises, from articulation to fluency. These resources are an great addition on your journey to better speech and communication therapy sessions.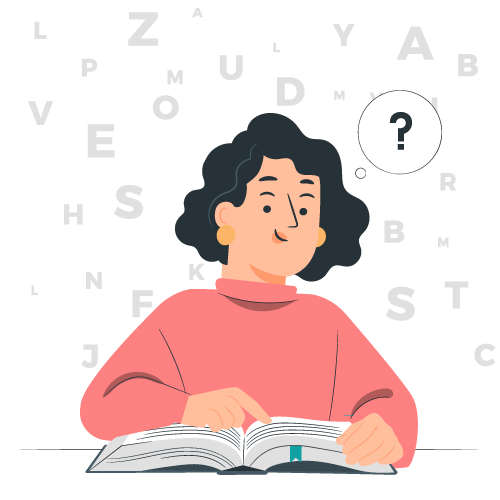 We release free worksheets via our bi-monthly newsletter. Make sure to join our mailing list always to get the newest free minis!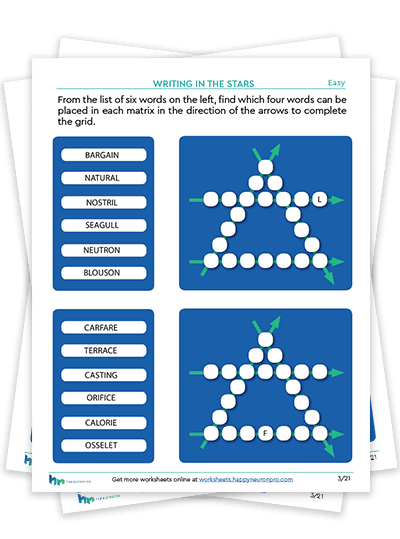 This mainly language and a little bit of attention packet touches on many different areas of language. In this packet, your patient will have to use their crossword puzzle skills and solve some Writing in the Stars Puzzles. This puzzle will challenge your patient to remember and see how different words could align to help solve a puzzle. They will then have their semantic familiarity challenged. They will have to recall the names of the presented camel and ask questions about it. This second is a great area to start challenging what your patient can and cannot identify or recognize between animals. After they answer the questions about the animals, they will then have to sort out a list of words into the proper categories in a Secret Files puzzle. Lastly, your patient will have to use their attention and language skills to solve a palindromes puzzle and find the absurd terms in a passage.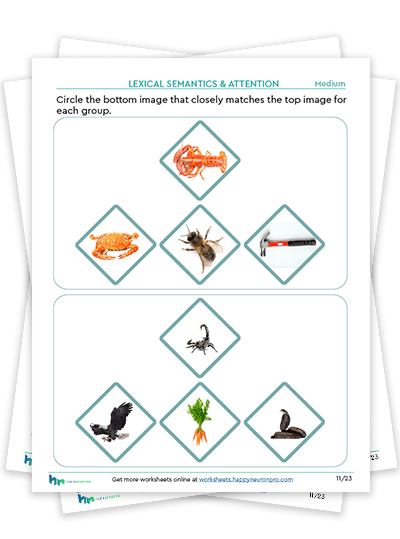 We hope you enjoy our thanksgiving themed cognitive worksheet. Each exercise targets a different area of cognitive skills related to language. And each exercise has a fun thanksgiving twist. This packet will be great for anyone who is looking for fun activities to stimulate seniors, help individuals overcome cognitive decline, or engage their language skills in a fun and exciting way. We love to design holiday-specific, and we hope you enjoy this packet! Explore our library of themed packets today! 
Included inside: 14 worksheets and bridging questions.
Get a Free Packet (or 2!)
Answer a few questions about yourself and get at $15 credit for any purchase!
What do you offer for Speech Therapist?
We have packets, mini packets, bridging packets, or bundles that focus on all elements of language. Therefore our PDF downloads cover a wide spectrum of speech therapy exercises, from articulation to fluency enhancement. With this intention, we believe our resources are an invaluable aid on your journey to improving individuals speech and communication skills. 
Who uses these speech therapy worksheets?
These worksheets are used by Speech Therapists around the globe. Speech therapists use our worksheets with individuals who have had a stroke, have aphasia, or just want to improve the word retrieval of their clients.
Now, are you looking for more than just language? If so, Check out all of our worksheets here! 
Do you have other activities?
Yes, we do! All of our worksheets are based on our digital tool, HappyNeuron Pro. If you enjoy using these worksheets we highly recommend checking out the capabilities of our digital tool. 
Why do you have Cognitive Speech Therapy Activities for Adults?
Cognitive functions play a significant role in effective communication. Without cognitive skills, such as memory, attention, and auditory, language skills would not exist. With this in mind, we want to make sure that our PDFs also include cognitive task that may help all different types of cognition. Therefore, if you enjoy these PDFs, check out our digital language activities here →
Why Choose Happy Neuron Pro's Speech Therapy Worksheets?
Expertly Designed: Our exercises are created by experts who understand the unique needs of adults.

Convenient PDF Format: Download, print, and practice whenever and wherever you prefer.

Proven Results: Countless individuals have benefited from our resources, experiencing improved word retrieval and speech skills. Read some our testimonials →

Some are Completely Free: We offer 2 minis free a month, enjoy the benefits of our PDF downloads at no cost to you.