Don't take our word for it. Hear what current users are saying about our packets.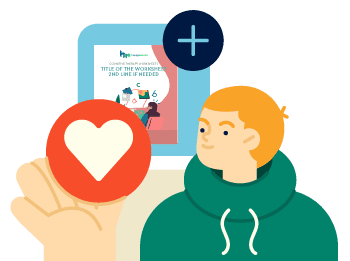 Love the worksheets, use them for my son who has TBI and is recovering well.  –  Patty G, USA
I love the HappyNeuron worksheets! I have used several of them with the individuals with whom I work. Many of these individuals are TBI survivors who are high functioning, and while I have found some materials appropriate for them on HappyNeuron…  –  Carrie K, USA
I like the idea that there are free worksheets that I can pick and choose from. I don't subscribe to many services, but I do enjoy the free offerings and provide those to my patients for home exercise programs.  – Joy K, England

The worksheets are fabulous, I use them in interventions with teenagers accessing our specialist provision, they are engaging and meaningful. – Bryne T, England
I find the worksheets really helpful.  
—  Kim M, Ireland
I love the worksheets and as a school-based OT (who works across the life span) they are super versatile.  —  Connie B, USA
This is a wonderful site for my husband who had a TBI earlier this year. They really helped him more than the speech therapist we were going to. 
—  Donna W, Australia
I can not thank you enough for this website and the worksheets! I print them off for my husband due to a brain bleed due to Amyloid Angitpathy. He has Aphasia and these have helped him.  
—  Sandra K, USA

Very practical for quick use. Thank you so much!
— Kyle E, Canada
Praise and gratitude from here in Texas. My patients have shown substantial progress thanks to the free printable worksheets they have completed and we have done together during our speech-language and cognitive therapy sessions here in the SNF setting. — Anonymous, USA
Such a great initiative my patients love doing them in our sessions! — Clinical Psychologist, Malaysia
Join the Community of Worksheet Users. Sign up to get FREE Minis!
We release mini worksheets twice a month.

Sign up to get them directly in your inbox!