Explore our library of printable fun math activity worksheets.
Designed for professionals, these worksheets can be used with all ages to practice and work on math skills. Our goal is to support the community of healthcare professionals, teachers, and school educators by regularly adding new and different math-based resources.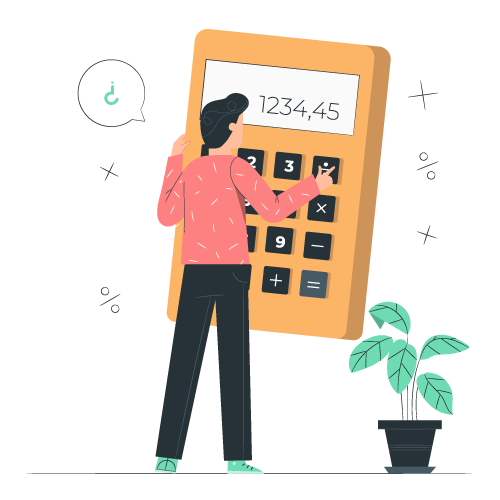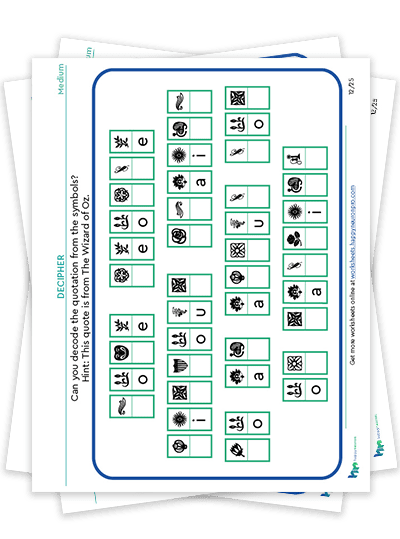 This packet is going to be one of the best packets to have in your collection of cognitive rehabilitation worksheets. With six different exercises, your client will perform activities in all areas of cognition. The first exercise will challenge their abilities to mentally move basketballs from one view to another with a Basketball in NY exercise. They will then have to solve some math problems with a Countdown exercise. Next, they must determine the time with a What Time is It exercise. A Decipher puzzle is waiting for them with a little break from math. They will return to a math exercise, but this one will have some logical reasoning as they have to determine the numerical value of a shape in the Shape Math exercise. The last two activities are simple. The first will challenge their visual-spatial ability by determining the rotation direction of a group of gears. The last exercise will stimulate their verbal language and ability to categorize random words in a Secret Files exercise. Join the thousands of happy users by downloading this cognitive rehabilitation worksheet today!
Included Inside: 13 worksheets, bridging questions, and an answer key.
Subscribe to get new packets!
We release a new packet monthly, and you can subscribe to get them directly in your inbox.
Answer a few questions about yourself and get a $15 credit for your first purchase !
Become a member and get free worksheets!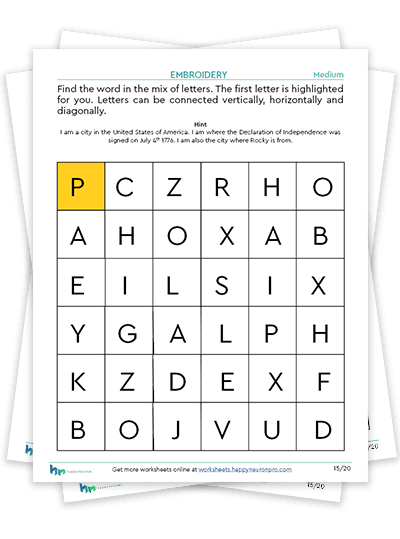 Are you looking for language activities for dementia patients? Language is a complex cognitive skill. It involves executive functioning, memory, and visual and auditory processing skills. Sometimes, people with dementia struggle with one or more aspects of language, such as word retrieval. That is why we developed this packet. We wanted to create a packet to help improve language skills that are often inhibited in individuals with dementia.
In this workbook, we have provided 4 exercises that target different cognitive skills involved in language skills. We have a verbal memory exercise, Words, Where are you? We have a visual attention exercise, Private Eye. Additionally, we have a word-categorizing activity, Secret Files, and lastly, a language-inferring activity, Embroidery.
This packet will be great to be used for seniors, anyone looking for printable activities for dementia patients, or anyone looking for language-based activities. If you love this packet, we highly recommend you try our digital program. Each one of these exercises is even better on the digital program. 
Included inside: 13 worksheets and bridging questions.