Scientifically Designed Worksheets 
These packets include at least 4 different exercises with each having several difficulty settings and bridging activities. Each packet focuses on a cognitive function, a medical condition, or a theme. 
We release a new packet once per month and you can subscribe to get them directly in your inbox.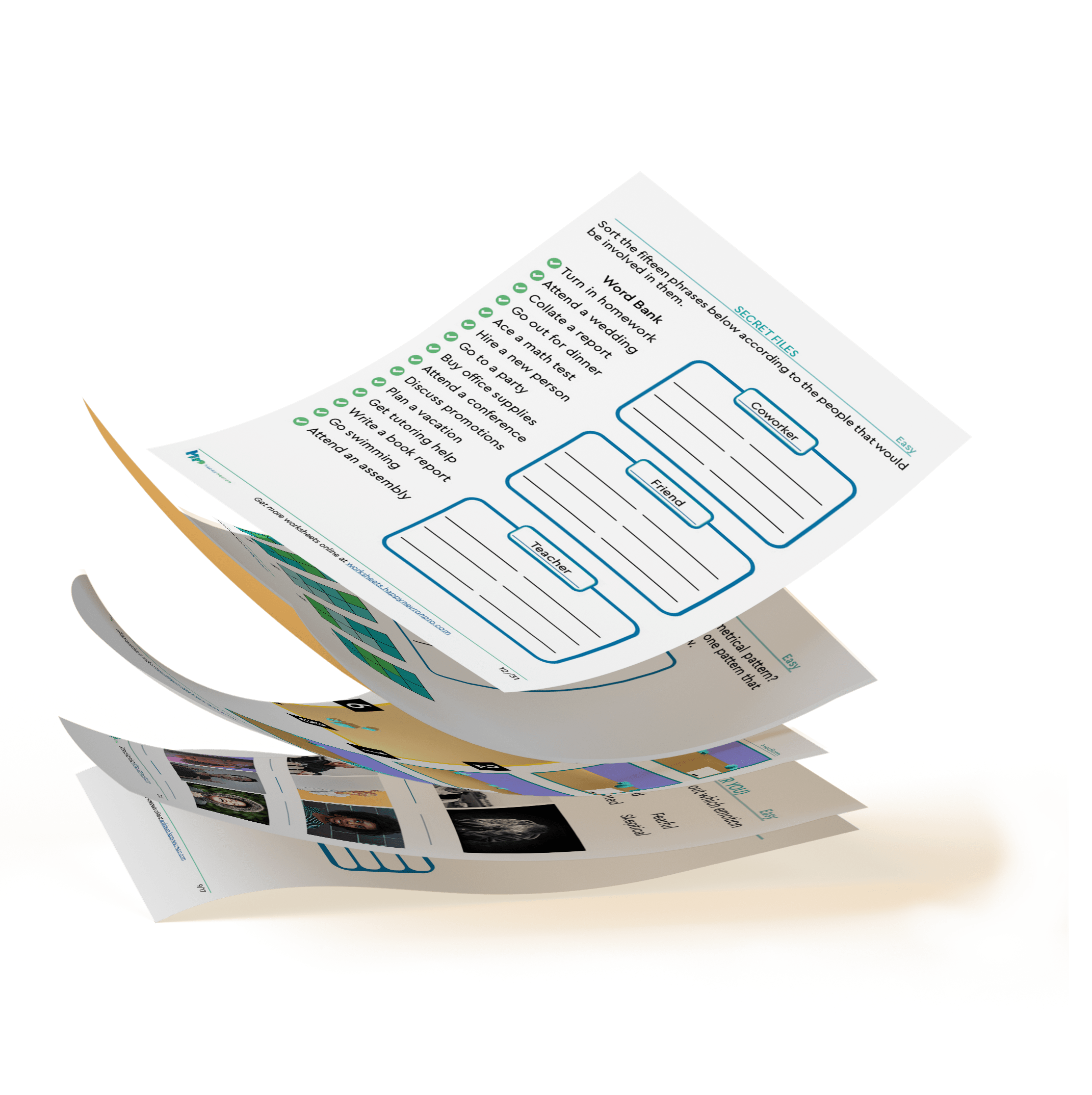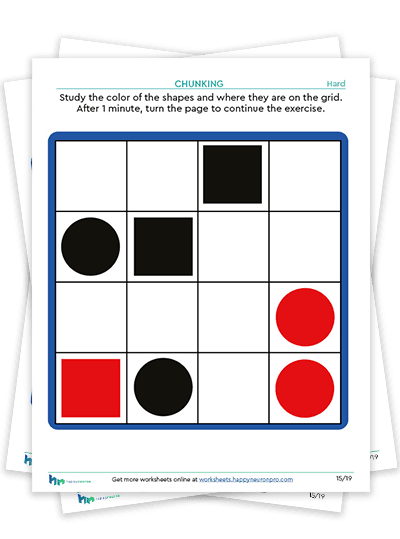 This packet is ideal for clinicians looking for short-term memory exercises and activities. Within this packet, we've curated a range of exercises meticulously crafted to touch on all major aspects of short-term memory:
Elephant Memory: Challenge verbal memory by requiring your patients to remember a list of words and then locate them on a second page, putting their recall skills to the test.
You've Got a Voicemail: Further stimulate your client's verbal memory as they read a voicemail passage and then recall information from it on the following page. For the purpose of potentially enhancing their memory retention abilities.
Displaced Characters (Chinese-themed): For visual memory enhancement, this exercise requires your patients to remember the spatial positions of characters on the worksheet, offering a unique twist on this fun visual memory and attention exercise.
Chunking: Engage both visual and spatial memory as your patients remember the quantity and spatial arrangement of icons on a grid, fostering their visual memory and organization skills.
Versatile Memory Enhancement for All Ages
Our versatile memory packet is suitable for a wide range of individuals, including teens and adults, seeking to challenge and improve their short-term memory. Whether you're a clinician looking for targeted exercises or an individual eager to sharpen your memory, our worksheets offer a valuable resource.
Included inside: 14 worksheets and bridging questions.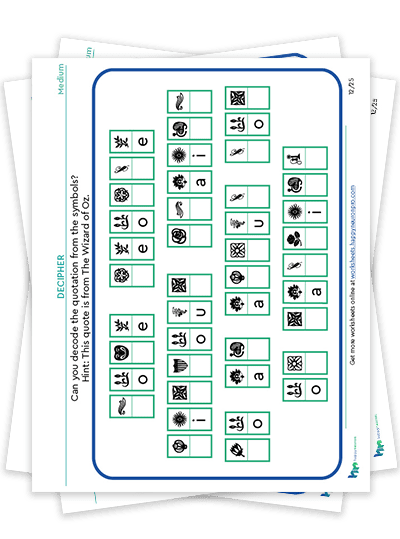 This packet is going to be one of the best packets to have in your collection of cognitive rehabilitation worksheets. With six different exercises, your client will perform activities in all areas of cognition. The first exercise will challenge their abilities to mentally move basketballs from one view to another with a Basketball in NY exercise. They will then have to solve some math problems with a Countdown exercise. Next, they must determine the time with a What Time is It exercise. A Decipher puzzle is waiting for them with a little break from math. They will return to a math exercise, but this one will have some logical reasoning as they have to determine the numerical value of a shape in the Shape Math exercise. The last two activities are simple. The first will challenge their visual-spatial ability by determining the rotation direction of a group of gears. The last exercise will stimulate their verbal language and ability to categorize random words in a Secret Files exercise. Join the thousands of happy users by downloading this cognitive rehabilitation worksheet today!
Included Inside: 13 worksheets, bridging questions, and an answer key.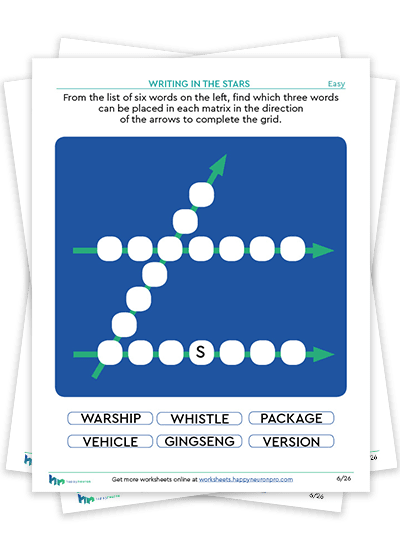 This packet is one of our favorite general worksheet packets. It does a great job of reaching many cognitive functions. As one of our few broad packets, you will certainly need one in your collection. We especially recommend this packet for individuals working with individuals with dementia. Each exercise touches on a different cognitive function every individual uses. In this packet, your clients will perform exercises that target visual memory, executive functioning, verbal memory, and spatial reasoning skills. The exercises in this packet are based on our digital program. Learn how you can use our digital program for cognitive stimulation today!
We think this packet would work well as a cognitive activity for dementia or as a general warm-up. If you love this packet, explore our collection of memory packets designed for seniors. 
Included inside: 17 worksheets, bridging questions, and an answer key.
Buy 3 packets and get the 4th one FREE!