Grab all these worksheets for FREE!
Our last 5 mini worksheets are always free! But these packets won't stay free for long. Get them while they're here!
We release them on the 1st and 3rd Mondays of the month. Make sure to add our email info@happyneuronpro.com to your address book so you don't miss out on the newest minis!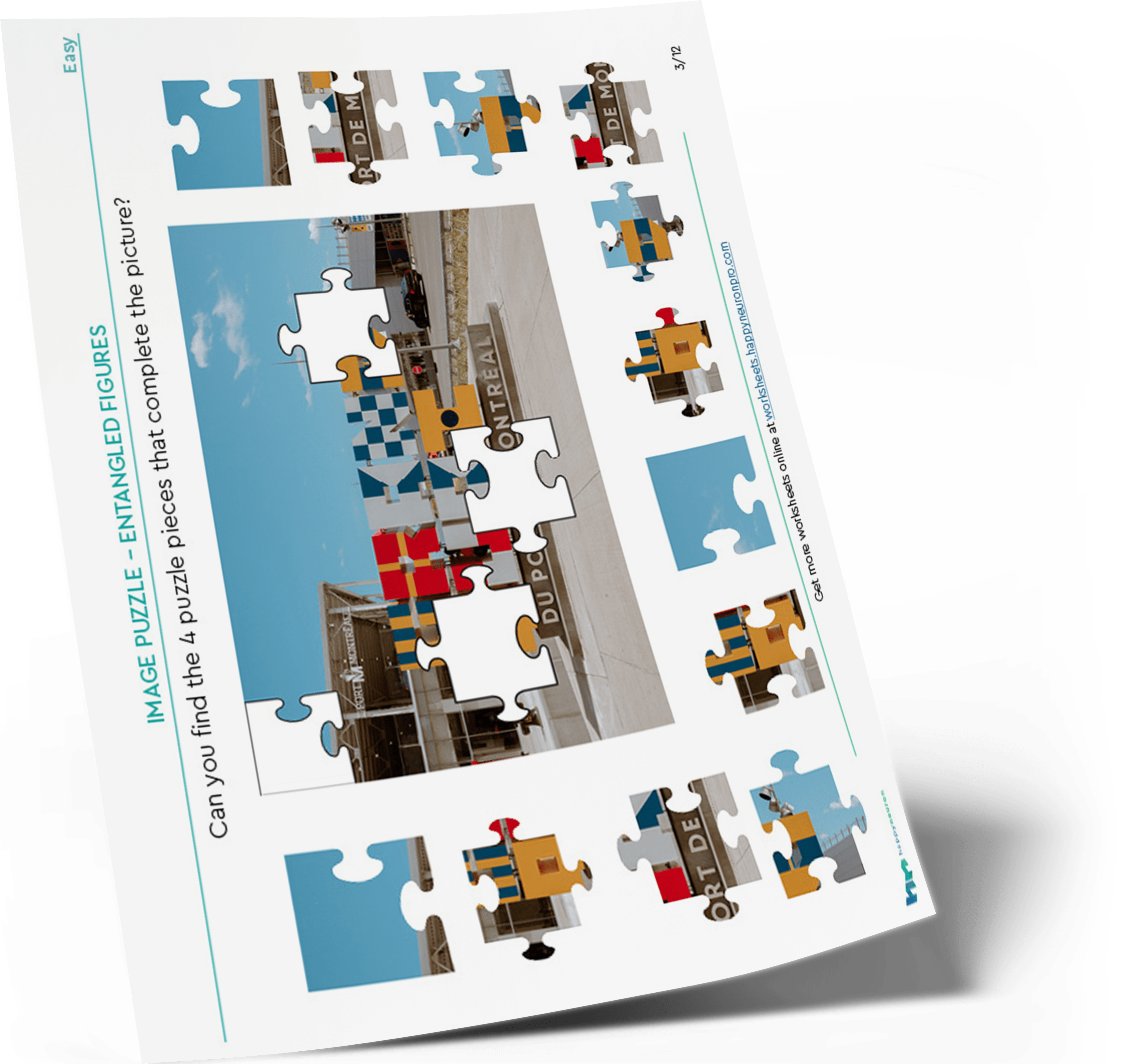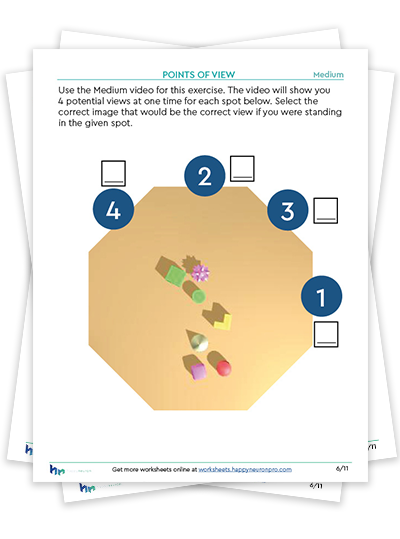 Points of View's purpose is to help individuals improve their visual-spatial abilities. In the digital version, the user is comparing directly on the screen. We've added an additional level of difficulty to this packet by making it a hybrid. The user no longer compares points of view directly on a screen, but they have to compare the worksheet to the screen as if they were holding a map in real life. This hybrid exercise will be a great way to practice using a map by orienting using visual-spatial skills to find the user's unique orientation.
This worksheet is great to use with middle schoolers, older individuals, and non-English speakers or non-verbal individuals, or anyone who would like to practice using a map.
If you found this exercise to be fun, try the real-life orientation Packet #32. If you would like to practice other points of view exercise, click here → 
Included inside: 6 worksheets, 24 activities, 3 videos, and bridging questions.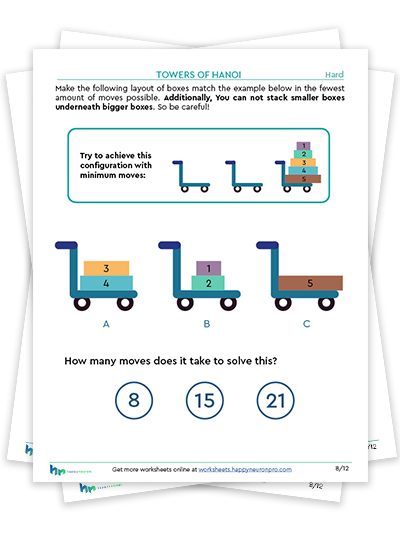 Towers of Hanoi takes on a fun change in this packet. The movers are coming, and you must move boxes carefully onto different carts to move them around safely. You have to make the following layout of boxes match the one below in the fewest moves possible. Additionally, You can not stack smaller boxes underneath bigger boxes. So be careful! 
These worksheets are great to help your clients practice planning how to move things and practicing how to think before they do an action. These activities will be great for middle schoolers, individuals with planning deficits, Seniors, and anyone who wants to improve their planning skills.
Include inside: 7 worksheets and bridging questions.
If you like these worksheets, check out our other executive function worksheets here →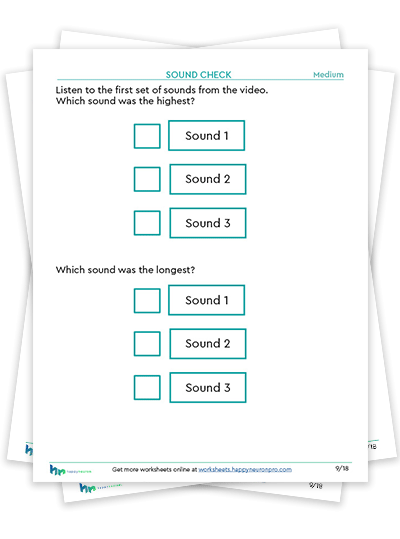 Are you working on auditory processing skills with your patient? Is your patient struggling to be able to hear the difference between two different tones? If so, this packet is for you! Our first-ever hybrid version of Sound Check is filled with great listening activities.
We hope your patients will enjoy this music-themed packet! Perfect for all ages, warm-ups, groups, and non-English speakers.
Included: 3 worksheets, 3 videos, an answer key, and bridging questions.
Sign up to get the next FREE Minis
We release mini worksheets twice a month.

Sign up to get them directly in your inbox!
Answer a few questions about yourself and get a $15 credit for your first purchase.

That is one big packet free too!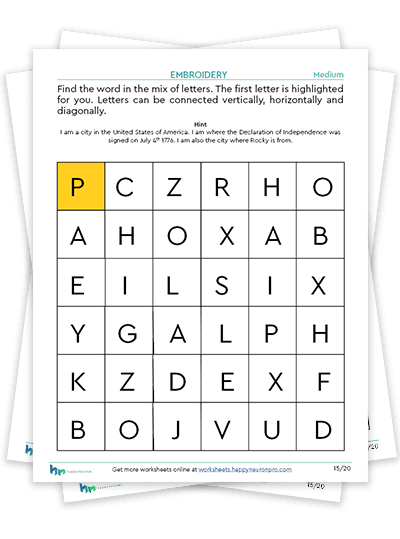 Are you looking for language activities for dementia patients? Language is a complex cognitive skill. It involves executive functioning, memory, and visual and auditory processing skills. Sometimes, people with dementia struggle with one or more aspects of language, such as word retrieval. That is why we developed this packet. We wanted to create a packet to help improve language skills that are often inhibited in individuals with dementia.
In this workbook, we have provided 4 exercises that target different cognitive skills involved in language skills. We have a verbal memory exercise, Words, Where are you? We have a visual attention exercise, Private Eye. Additionally, we have a word-categorizing activity, Secret Files, and lastly, a language-inferring activity, Embroidery.
This packet will be great to be used for seniors, anyone looking for printable activities for dementia patients, or anyone looking for language-based activities. If you love this packet, we highly recommend you try our digital program. Each one of these exercises is even better on the digital program. 
Included inside: 13 worksheets and bridging questions.