Cognitive Science-based Printable Worksheets for Adults & Kids
Welcome to our collection of free worksheets explicitly designed for cognitive stimulation. Whether you're looking to expand your knowledge, improve your skills, or enjoy the process of learning, our worksheets offer a diverse range of topics and subjects. Discover how our cognition-based resources can help you on your lifelong journey.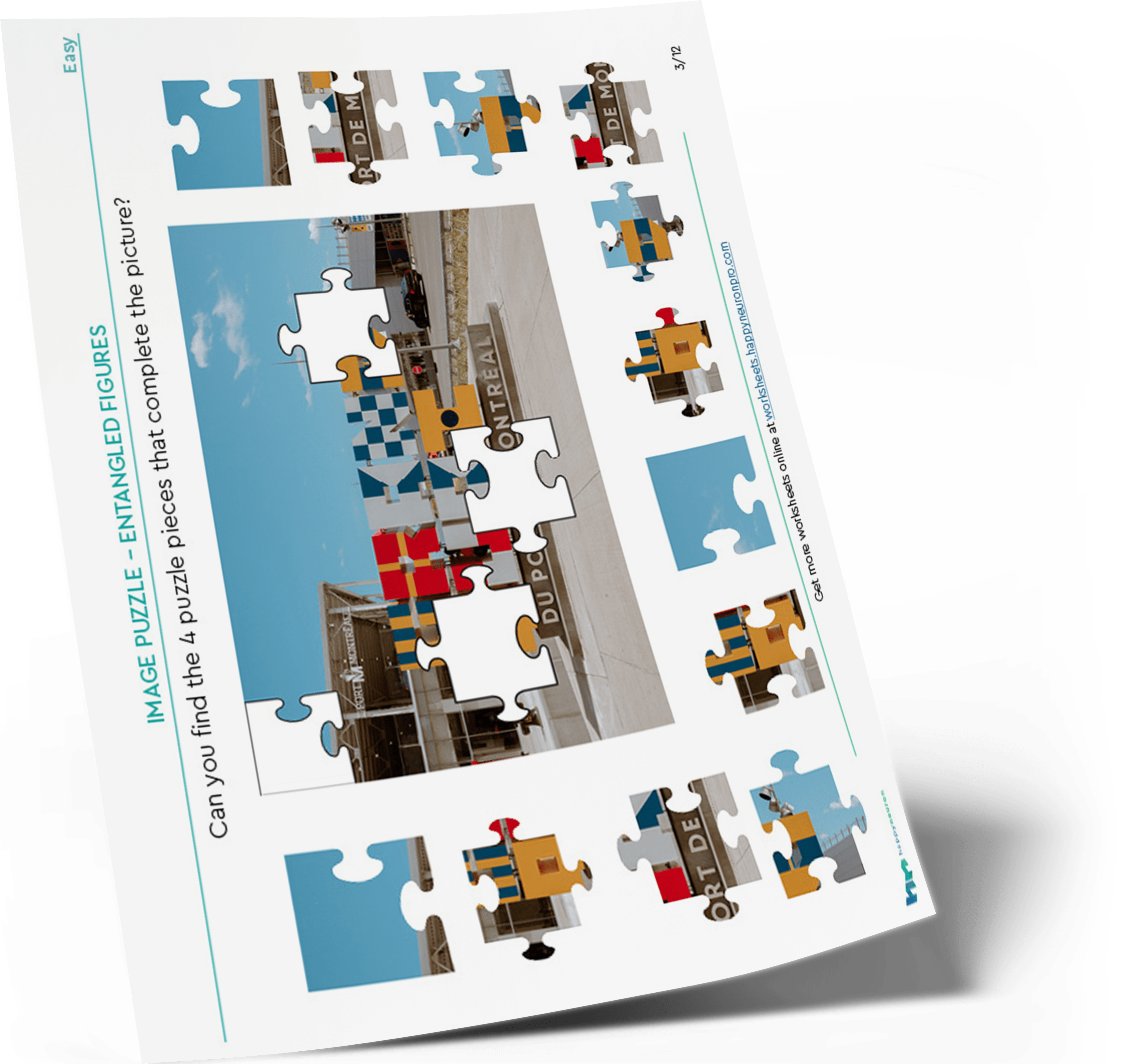 We release them on the 1st and 3rd Mondays of the month. So check out our last 5 minis! But hurry, these packets won't stay free for long. Get them while they're here!
Additionally, make sure to add our email info@happyneuronpro.com to your address book so you don't miss out on the newest minis!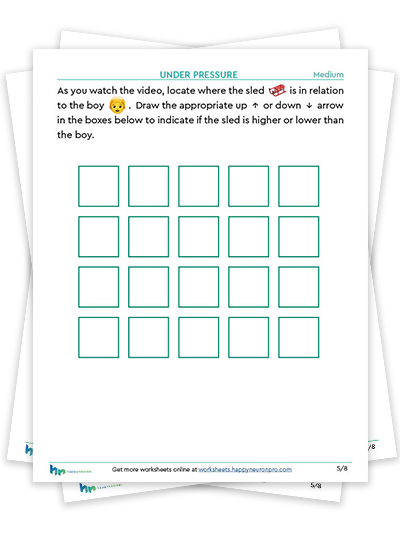 Welcome to our engaging hybrid mini, a delightful collection of Winter-Themed Visual Spatial Activities perfect for groups and warm-ups. Join Little Charlie on an exciting adventure as he searches for his lost sled. We've designed this mini to be a captivating activity designed to stimulate both processing speed abilities and visual-spatial skills.
Inspired by our Popular Digital Exercise, Under Pressure:
Drawing inspiration from our widely acclaimed digital exercise, Under Pressure, this engaging winter mini promises a delightful and immersive experience. We are confident that your clients will thoroughly enjoy the challenge of helping Little Charlie locate his missing sled. The interactive nature of the mini ensures a compelling blend of entertainment and skill development.
Suitable for a Broad Audience: The usability of this worksheet extends across a broad spectrum, making it ideal for children as young as 4 years old. It offers a fantastic opportunity for young minds to actively participate in play-based learning actively, fostering the development and enhancement of their cognitive abilities.
Include inside: 3 activities with videos & bridging questions.
Winter-Themed Collection Highlights: This winter-themed collection serves as a mere glimpse into our extensive library of visual spatial attention worksheets. If you find this mini enjoyable, we invite you to explore the full range of our collection. Discover more captivating exercises expertly crafted to foster cognitive development and provide hours of entertainment.
Immerse yourself in the world of interactive learning and winter fun. Help Little Charlie find his sled and uncover the endless possibilities for cognitive growth with our visual spatial attention worksheets.
If you enjoy this mini, be sure to check out the rest of our library of visual spatial attention worksheets →
Why should I try your free worksheets?
1. Variety of Subjects: Our worksheets cover a broad spectrum of subjects, from language arts and mathematics to science and personal development. Choose from a wide array of topics that cater to the interests and needs of adult learners and kids! Explore our library of worksheets →
2. Real-World Applications: Many of our worksheets are designed with real-world applications in mind, ensuring that the knowledge and skills you acquire can be immediately put to use in your daily life.
3. New & Free Content: Best of all, our worksheets are completely free. We believe that cognition improving activities should be accessible to everyone, and our commitment to providing high-quality resources reflects this belief.
4. Lastly, all of our worksheets are based on our digital tool, HappyNeuron Pro. This tool has been positively impacting brains since 2000. If you enjoy these worksheets, try the exercise in their digital format →
Sign up to get the next FREE Minis
We release mini worksheets twice a month.

Sign up to get them directly in your inbox!
Answer a few questions about yourself and get a $15 credit for your first purchase.

That is one big packet free too!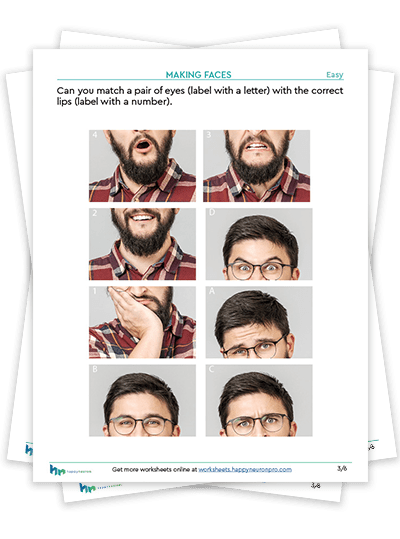 Recognizing emotions in others can be difficult for clients with psychological disorders and developmental disabilities. This worksheet based on the exercise I Remember You provides exercises that tap your client's ability to recognize and distinguish different emotions in others' faces. By practicing the exercises in this worksheet, your clients may also build more confidence in social situations. Work on social cognition skills with your client today!
Include inside: 1 worksheet and bridging question.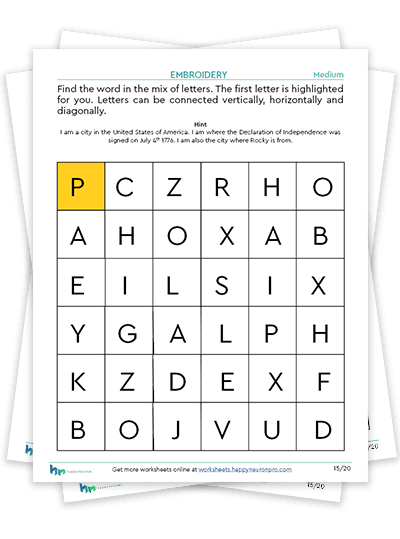 Are you looking for language activities for dementia patients? Language is a complex cognitive skill. It involves executive functioning, memory, and visual and auditory processing skills. Sometimes, people with dementia struggle with one or more aspects of language, such as word retrieval. That is why we developed this packet. We wanted to create a packet to help improve language skills that are often inhibited in individuals with dementia.
In this workbook, we have provided 4 exercises that target different cognitive skills involved in language skills. We have a verbal memory exercise, Words, Where are you? We have a visual attention exercise, Private Eye. Additionally, we have a word-categorizing activity, Secret Files, and lastly, a language-inferring activity, Embroidery.
This packet will be great to be used for seniors, anyone looking for printable activities for dementia patients, or anyone looking for language-based activities. If you love this packet, we highly recommend you try our digital program. Each one of these exercises is even better on the digital program. 
Included inside: 13 worksheets and bridging questions.
Our yearly subscription is designed to help decrease clinicians' time looking for high-quality worksheets by instantly delivering them to the clinician's emails and accounts. We provide hassle-free and scientifically-based cognitive worksheet packets on the 4th Monday of every month. These packets are an excellent resource to be used with your patients. In addition to time, the yearly subscription saves you money.
Sign up for our yearly subscription and get these additional bonuses:
Get the sequential 12 monthly packets directly in your account as soon as they are released
Get 12 packets for less than the price of 7 or (40% off the successive 12 packets!)
Get a 10% discount on all your purchases on the worksheet store for the next 12 months.
Get 30 Day access to our Digital Platform
Discloser: When you are purchasing this yearly subscription, it is like purchasing a subscription to a magazine. You do not receive access to the last worksheets. No worksheet will be added to your account. You will receive worksheets for the next 12 months. Please explore our bundle options if you would like to buy our previous packets for a discount. We have yearly and subject-based bundles available for purchase. See them here →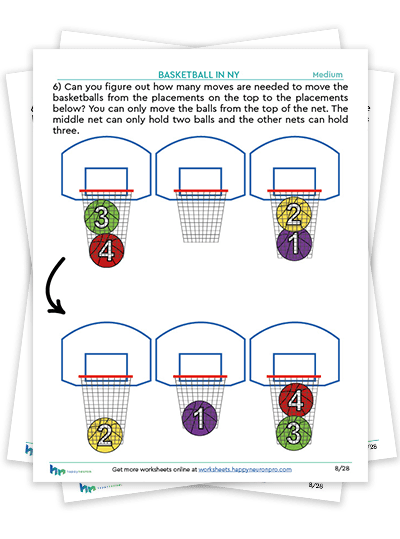 Deductive reasoning is the main focus of this packet. Deductive reasoning is used during any planning and decision-making cognitive functions. In this packet, your client will perform varying exercises. They will have to move basketballs mentally. Decipher what a symbol could symbolically mean in a mathematical equation. Complete a variety of mathematical equations ranging from easy to complex. And lastly, move rings on a stick to build various towers. These exercises will challenge their abilities to inhibit unwanted responses, shift between tasks, perform mental manipulations, and make choices.
Your students will enjoy the mental challenges needed to complete these tasks. This packet is great for clients with attention deficit disorder, brain injury, stroke, or experiencing cognitive difficulties related to psychosis.
included inside: 20 worksheets and bridging questions.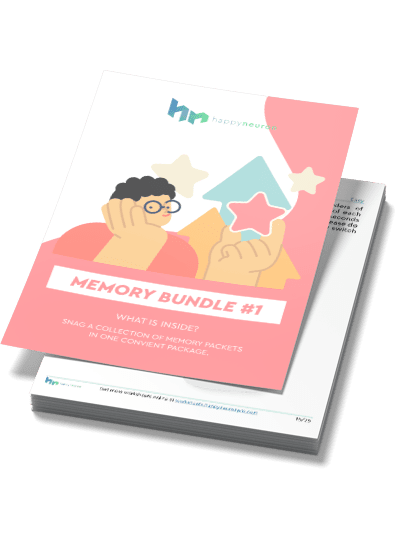 This is one of our first Memory bundle available. This memory bundle is a great bundle for an general all over memory exercise program. Memory is one of the foundation skills of cognitive functions, if we are experiencing challenges with our memory it can be hard to engage with our families and friends. By exercising your memory, you may see an improvement of your ability to recall information or remember where you placed things.
Bundle + Save
Bundles are a great way to buy more and save more! If you were to buy all of these packets separately, you would pay more than $75. Because we've bundled it, you're getting an instant saving of over 20%! Our bundles are designed to help you buy workbooks for your patients.
What's included inside: Instant PDF downloads of 6 packets or 99 unique worksheets.