Grab our free worksheets below and explore our entire library of worksheets. 
Designed for healthcare professionals, these worksheets can be used with patients to practice and work on cognitive skills. From memory exercises to verbal recall functions, our goal is to support the community of healthcare professionals by regularly adding new and different resources.
We release new mini packets every 2 weeks and you can subscribe to get them directly in your inbox.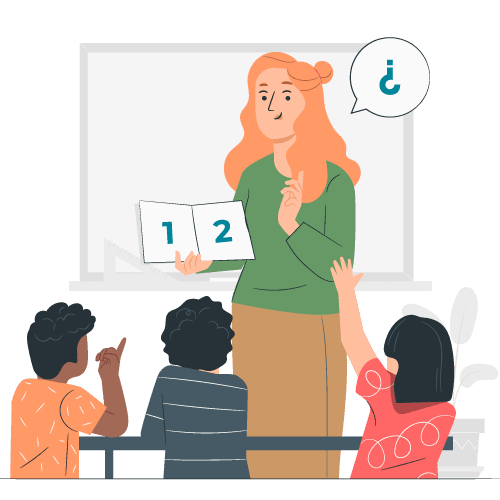 Answer a few questions about yourself and get a $15 credit for your first purchase !
Become a member and get free worksheets!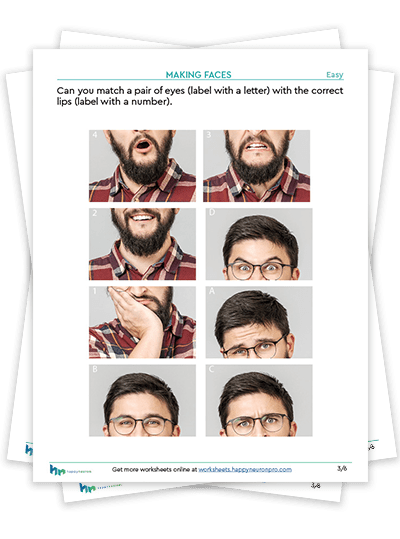 Recognizing emotions in others can be difficult for clients with psychological disorders as well as developmental disabilities. This worksheet provides you with exercises that not only tap your client's ability to recognize emotions in others but their ability to distinguish different emotions. Work on social cognition skills with your client today!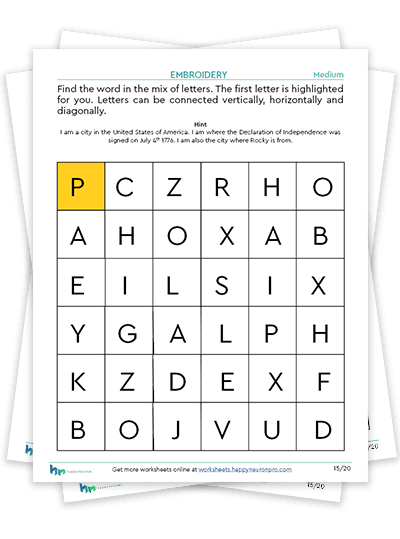 Language is a complex cognitive skill that involves executive functioning, memory, visual, and auditory processing skills. Sometimes, people may have difficulty with one or more aspects of language such as word retrieval, sentence comprehension, or word choice. Language difficulties can occur as a result of a medical event such as a stroke or can be caused by developmental disabilities, as well as a result of dementia or Alzheimer's disease. Typically, SLP's work with clients on language skills. However, sometimes educators, psychologists, or other professionals may also work with a client on one or more aspects of language. To help you provide therapy for your client working on their language skills, we have provided 4 exercises that target different cognitive skills involved in language.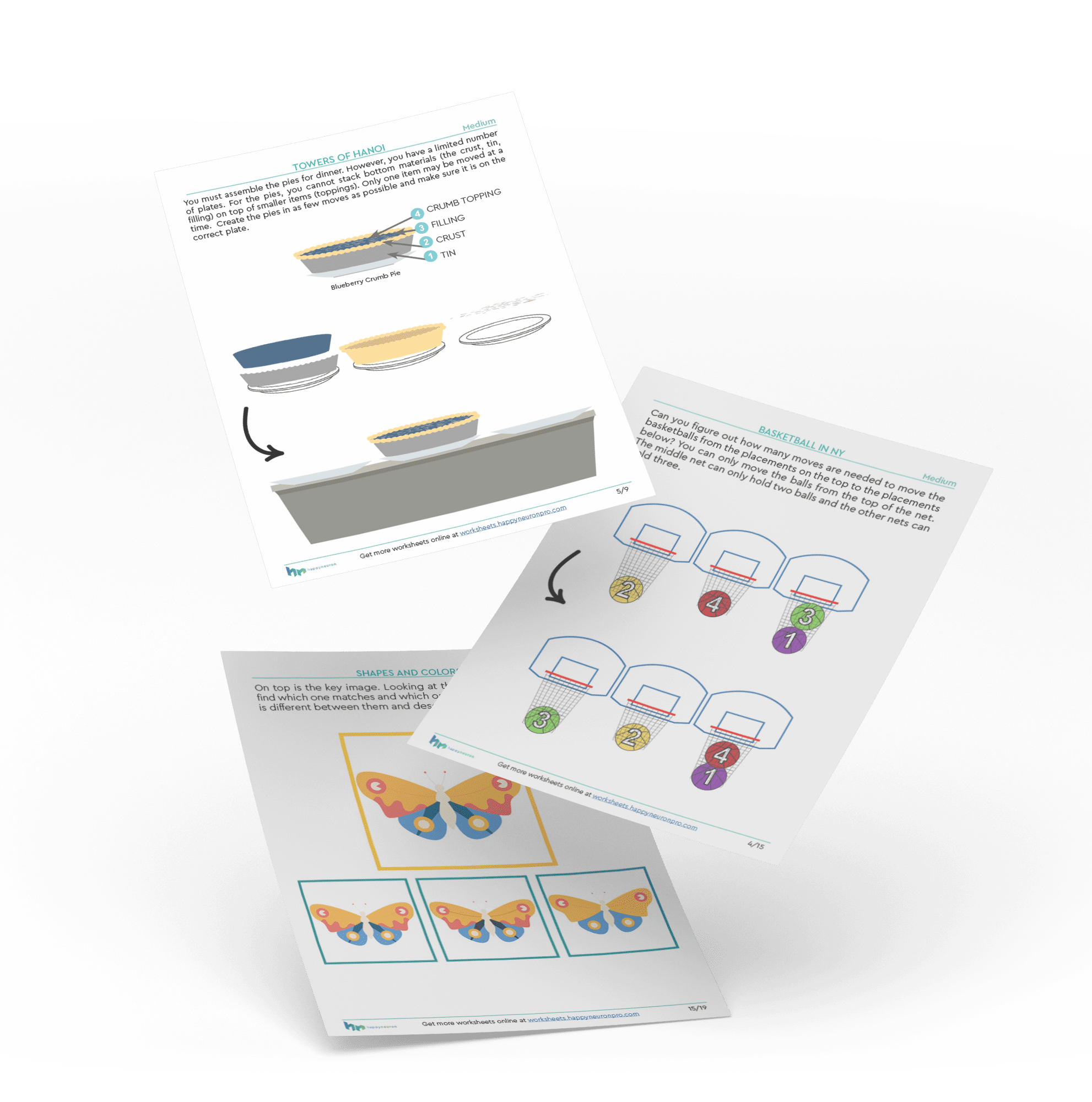 Sign up to our worksheet membership and get unfair advantages:
Get the next 12 monthly packets directly in your inbox as soon as they are released,
Get a nice 33% discount on these packets
Get a 10% discount on all your purchases on the worksheet store for the next 12 months.
Get a full month access to HappyNeuron Pro Digital Cognitive Tool.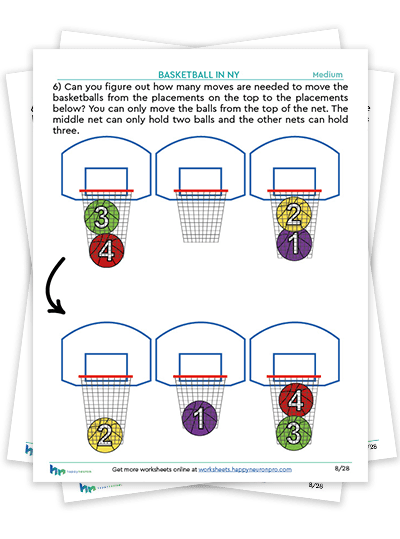 Executive functioning occurs in the frontal lobe of the brain. Executive functioning is involved in planning, task-switching, and decision making. In this packet, your client will perform exercises that will challenge their abilities to inhibit unwanted responses, shift between tasks, perform mental manipulations, and make choices. This packet is great to use with clients that have attention deficit disorder, brain injury, stroke, or are experiencing cognitive difficulties related to psychosis.