Welcome to HappyNeuron Pro's
Cognitive Rehabilitation Worksheets Shop
Explore all our Printable Cognitive Worksheets and join the HappyNeuron Pro community.
Take our quiz and see which packets are recommended for you!
Become a member and get free worksheets!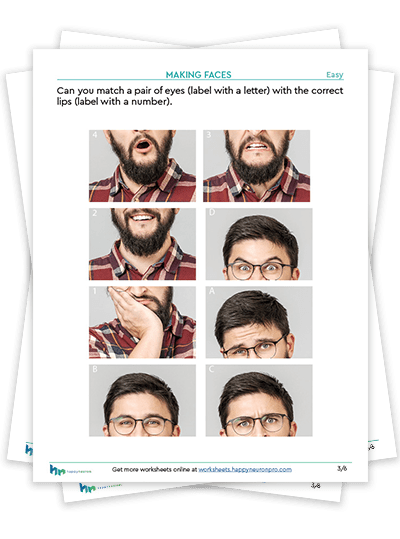 Recognizing emotions in others can be difficult for clients with psychological disorders as well as developmental disabilities. This worksheet provides you with exercises that not only tap your client's ability to recognize emotions in others but their ability to distinguish different emotions. By practicing the exercises in this worksheet, clients will be able to build more confidence in social situations as well. Work on social cognition skills with your client today!