Grab all these worksheets for FREE!
Our last 5 mini-worksheets are always free, so get them while they're here!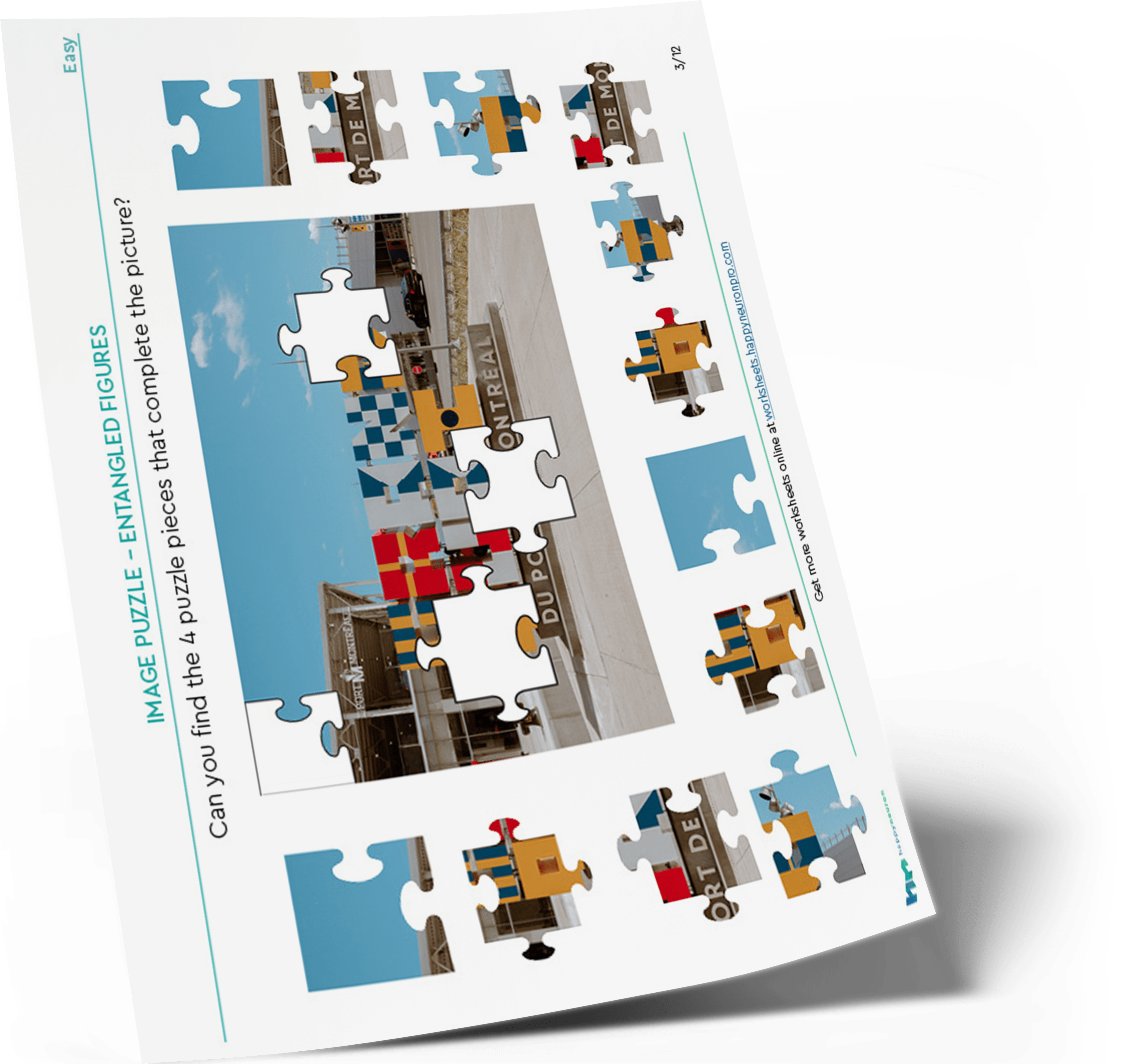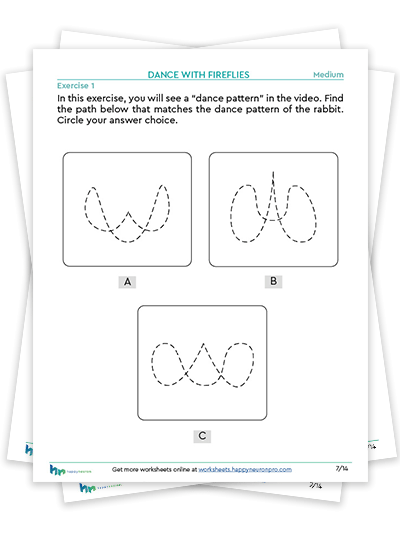 Dance with the fireflies has taken on a new style in honor of the Chinese New Year Year. Instead of a firefly, watch the moving rabbit dance across the screen in this hybrid packet. Using the given patterns, your patients will track the pattern of the rabbits and decide which one they are performing. Watch carefully! The dances in this packet will get faster and faster. This hybrid packet is an excellent way to engage processing speed and visual attention. If your patient loves this exercise but finds it a little fast, we encourage you to try our digital tool! Our digital exercise, Dance with Fireflies, is fully adapted to meet most patient's processing speed needs.
We hope your patients will enjoy this Chinese New Year-themed packet! Perfect for all ages, warm-ups, groups, and non-English speakers.
Included: 9 worksheets, 3 videos, answer key, and bridging questions.
Sign up to get the next FREE Minis
We release mini worksheets twice a month.

Sign up to get them directly in your inbox!
Answer a few questions about yourself and get a $15 credit for your first purchase.

That is one big packet free too!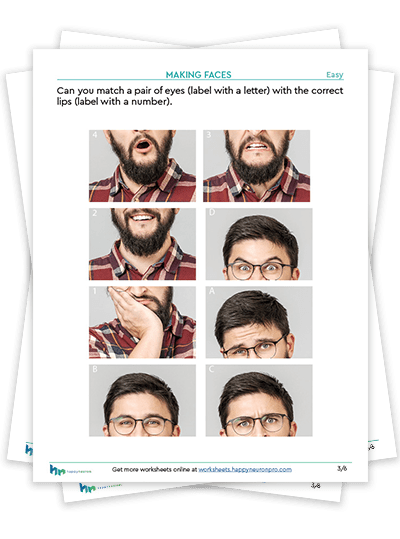 Recognizing emotions in others can be difficult for clients with psychological disorders as well as developmental disabilities. This worksheet provides you with exercises that not only tap your client's ability to recognize emotions in others but their ability to distinguish different emotions. By practicing the exercises in this worksheet, clients will be able to build more confidence in social situations as well. Work on social cognition skills with your client today!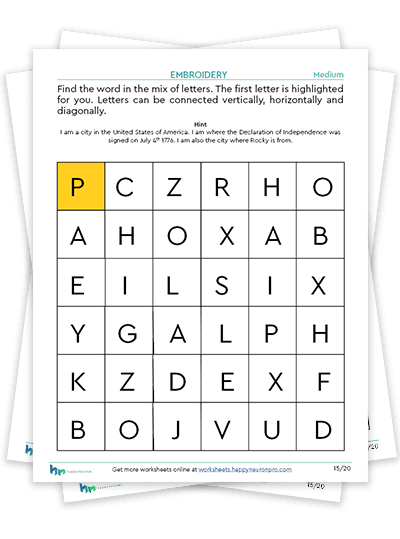 Language is a complex cognitive skill! It involves executive functioning, memory, visual, and auditory processing skills. Sometimes, people may have difficulty with one or more aspects of language, such as word retrieval. Language difficulties can occur as a result of a medical event such as a stroke or can be caused by developmental disabilities. We have provided 4 exercises that target different cognitive skills involved in language in this packet.
Included inside: 13 worksheets and bridging questions.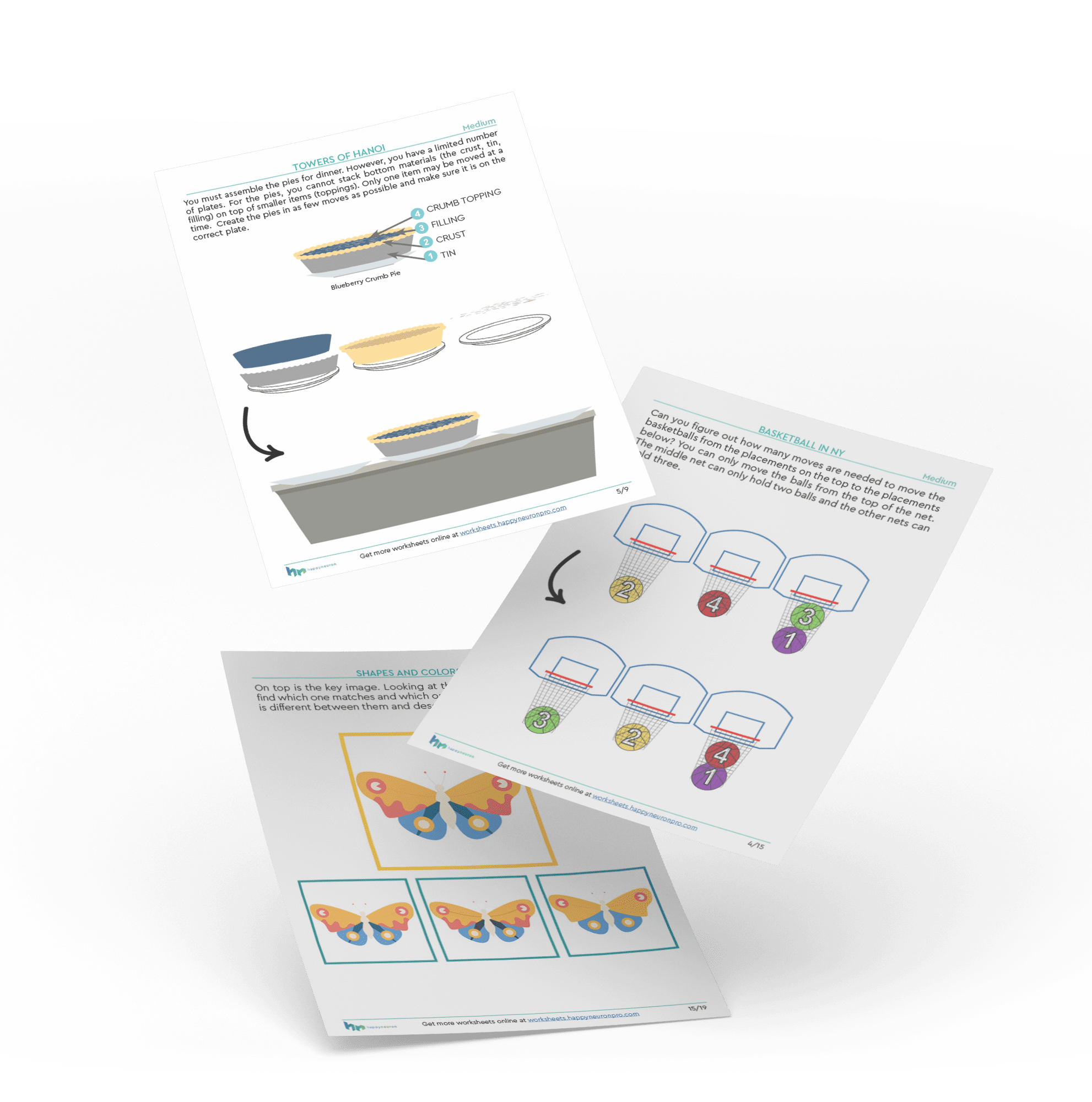 Sign up for our worksheet membership and get these additional bonuses:
Get the next 12 monthly packets directly in your account as soon as they are released
Get 12 packets for the price of 8! ($60 worth of savings)
Get a 10% discount on all your purchases on the worksheet store for the next 12 months.
Get 30 Day access to our Digital Platform.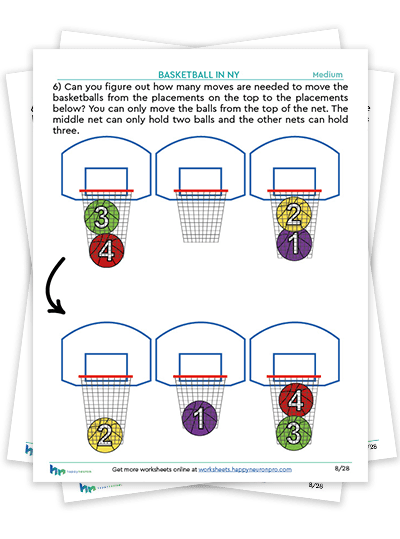 Deductive reasoning is the main focus of this packet. Deductive reasoning is used during any planning and decision-making cognitive functions. In this packet, your client will perform varying exercises. They will have to move basketballs mentally. Decipher what a symbol could symbolically mean in a mathematical equation. Complete a variety of mathematical equations ranging from easy to complex. And lastly, move rings on a stick to build various towers. These exercises will challenge their abilities to inhibit unwanted responses, shift between tasks, perform mental manipulations, and make choices.
Your students will enjoy the mental challenges needed to complete these tasks. This packet is great for clients with attention deficit disorder, brain injury, stroke, or experiencing cognitive difficulties related to psychosis.
included inside: 20 worksheets and bridging questions.